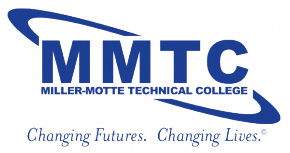 Clarksville, TN – May 25th will be a special day for Miller-Motte graduates participating in their commencement ceremony. Miller-Motte Technical College is honored to announce Congressman Marsha Blackburn as their commencement speaker.
Blackburn will be addressing the students and delivering words of encouragement as they look forward to changing their lives and their futures using the new skills they learned at Miller-Motte.
The graduation ceremony will be held at First Baptist Church, downtown Clarksville, at 2:00pm and will include a live Web stream for family and friends who live out of the area and are unable to attend.
Congressman Blackburn started her elected service in 1998 as a Tennessee State Senator and was elected to Congress in 2002 representing the 7th District. Included in the 7th District are Montgomery County, Clarksville, and Miller-Motte Technical College. Congressman Blackburn has a strong presence in Tennessee and is known for being accessible to her constituents and as a bi-partisan leader. It is with great pleasure and honor that Miller-Motte's students, faculty, and staff welcome Congressman Blackburn as commencement speaker.
Approximately 160 graduates will participate in the ceremony May 25th. Graduates will receive their Diplomas in programs that include Respiratory Therapy, Surgical Technology, Sterile Processing, Polysomnography, Medical Assisting, Healthcare Technology, Paralegal, Accounting, Management, Network Administration, Massage Therapy, Cosmetology and Esthetics.
Miller Motte Technical College is located at 1820 Business Park Drive off Dunbar Cave Road. Call 931.553.0071 if you want more information about this event or about the programs that are offered.
About Miller-Motte Technical College
Miller-Motte Technical College is a reputable leader in private career education. Our core mission is to provide students with an education delivering real-life career skills and dedicated placement assistance to successfully start their new career. Miller-Motte offers Associate Degrees, Diplomas and Certificates in fields including: Cosmetology, Esthetics, Respiratory Therapy, Healthcare, Massage Therapy, Paralegal and Network Administration. Please visit us online at www.miller-motte.com for more information.
At Miller-Motte Technical College, We Change Futures, We Change Lives!