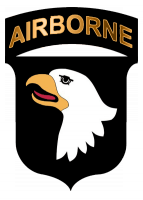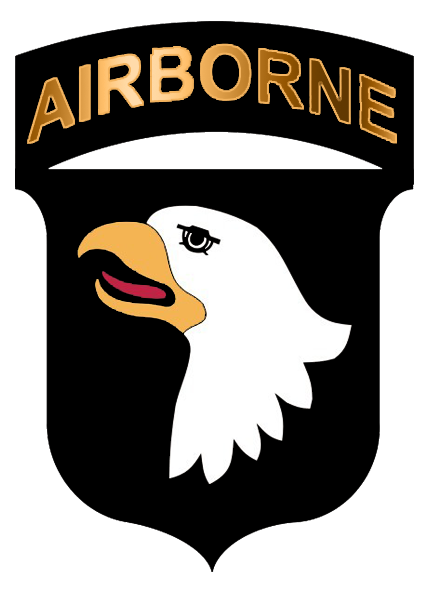 Fort Campbell, KY – Sgt. Jean C. Herazo, assigned to Fort Campbell's Warrior Transition Battalion (WTB), officially became a U.S. citizen May 18th during a Naturalization Ceremony at the WTB company headquarters.
Blanchfield Army Community Hospital Deputy Commander for Administration Col. Alejandro Lopez-Duke spoke about his own naturalization ceremony and how proud he was to speak at the naturalization ceremony on behalf of Sgt. Herazo.
In 2008, Herazo suffered from a broken arm, a mild traumatic brain injury and an injury to his hip when hit by an explosive device in Bagdad, Iraq while assigned as an infantryman with the 1st Battalion, 502nd Infantry Regiment, 2nd Brigade Combat Team. Herazo later received a Purple Heart for his injuries received in combat.
Field Office Director for the U.S. Citizenship Immigration Services in Louisville, KY Geoff Verderosa officiated the ceremony.
Verderosa was honored to make the drive from Louisville to officiate the naturalization for Sgt. Herazo.
"Sgt. Herazo has given so much to the country that it is the least we can do in response to that kind of valor and service to our country," said Verderosa.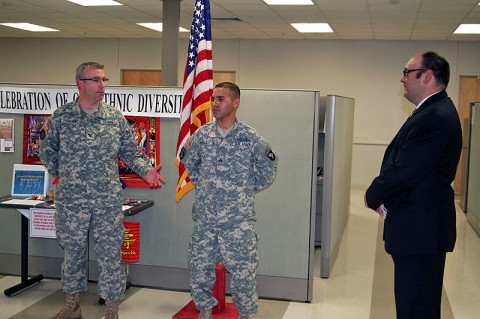 Herazo plans to attend the next E-6 promotion board hoping to be promoted to Staff Sgt. and continue serving in the Army.
"Since Sept. 11th, 2001, 70,000 members of the Armed Forces have been naturalized, this shows the number of other countries who are helping us defend our nation," said Verderosa.