Clarksville, TN – On May 24th, 2012, around 10:00pm, Clarksville Police responded to a call at Seventh Street about an intoxicated man exposing himself to a 2 year old girl.
When officers arrived, they spoke to a man who told them that a neighbor walked up to his two year old daughter and exposed himself to her. There were also witnesses who saw the man exposing himself to the child.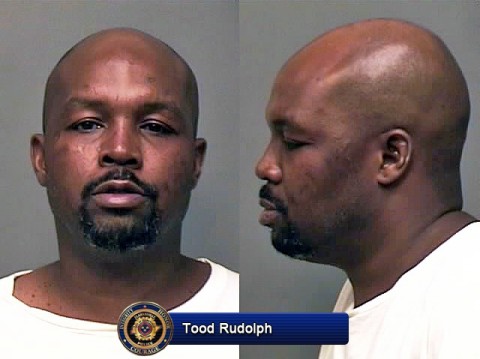 Police quickly identified the suspect as Todd Rudolph, who is no stranger to Clarksville Police. He was found in front of his Seventh Street residence and was reeking of alcohol.
When officers tried to detain Rudolph, he fought with them, kicking one officer in the thigh area.
Todd Rudolph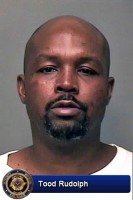 Name: Todd Eugene Rudolph (B/M)
DOB: 7/7/68
Given Address: 202 South Seventh Street, Clarksville, TN
Arresting Officer: Dennis Honholt
Charged With: Assault, Public Intoxication, Indecent Exposure, and Resisting Arrest
Booked Into: Montgomery County Jail
Bond: $8,928.