Billy Dunlop Park will be closed to the public Sunday, June 3rd thru Friday, June 8th for the Boy Scouts.

Clarksville, TN – The weekly Clarksville Parks and Recreation Department Recreation Report provides Clarksvillians with a glimpse at the activities and events that are available from the Parks and Recreation Department for them to enjoy together as a family.
This weeks highlights include:
Summer Youth Program Begins June 4th
Aqua Zumba is back!
*NEW* Kayaking Clinics
TWRA Fishing Rodeo
The Rooted Wings to play at Jammin' in the Alley
Free showing of "The Chronicles of Narnia"
Aquatic Belly Dancing
Summer Youth Program Begins June 4th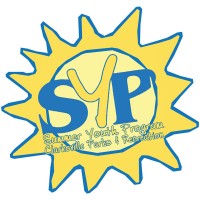 Every summer, school gymnasiums are modified to a "Community Center" atmosphere from 9:00am to 3:00pm, Monday-Friday, with table games, tournaments, arts and crafts, and special activities. All children ages 6-12 are welcome to attend Explorer sites for Free.
Once again, there will be teens-only sites at New Providence and Northeast Middle Schools and Moore Elementary School for teens ages 13-16. Parent's permission is required for participation. Registration began May 29th at the community centers and June 1st at the school and housing sites.
For program locations and more information, please visit recpro.cityofclarksville.com.
Aqua Zumba is back!
This popular program combines music and dance in an effort to make exercise fun! Classes begin June 5th at Beachaven Pool and meet Tuesdays and Thursdays from 5:00pm to 5:45pm. Classes are also available at New Providence Pool beginning June 6th and meet Wednesdays from 8:00am to 8:45am.
The cost $3.00 per class. Sign up today by visiting recrpo.cityofclarksville.com.
*NEW* Kayaking Clinics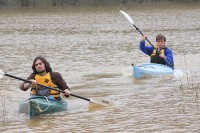 Interested in learning more about kayaking? Introductory classes will be held at our pools to teach the basics of kayaking. Instruction will include rescue techniques, paddle strokes, boat fitting and more. The first class will be held at New Providence pool Thursday, June 7th from 6:00pm to 8:00pm.
The cost is $25.00 per person. You must be at least 5'2 to participate. Register online at recpro.cityofclarksville.com and check out the other dates scheduled.
TWRA Fishing Rodeo

Youth, ages 18 and under, join us Saturday, June 9th from 8:00am to 11:00am at the Liberty Park Pond for a free day of fishing!
Prizes will be awarded for the biggest fish, biggest creel, smallest fish, and more!
The Rooted Wings to play at Jammin' in the Alley
The City of Clarksville and U.S. Bank will soon be jammin' once again, Friday, June 15th in downtown Clarksville's Strawberry Alley. This month's free concert will feature the acoustic based duet, The Rooted. Free concerts begin at 7:00pm and take place every third Friday of the month thru October.
In addition to the live music and market vendors, downtown restaurants will offer outdoor dining for Jammin' in the Alley and night market patrons. Come ready to eat, dance and shop!
For a complete schedule, go to www.parksafterdark.com.
Free showing of "The Chronicles of Narnia"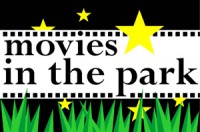 Join us at dusk on Saturday, June 16th at Heritage Park soccer fields for the viewing of "The Chronicles of Narnia: The Lion, the Witch, and the Wardrobe"- rated PG. Come early to save your spot and check out "move before the movies" before the movie featuring Tae Kwon Do basics.
Admission to the movie is free. Follow us on facebook to find out exactly what time the movie will begin!
Aquatic Belly Dancing
Classes are underway now! Tone and strengthen the whole body while focusing on the upper back, arms, legs and abdomen with this unique class. Classes are held Wednesdays from 5:00pm to 5:45pm at Beachaven pool and Mondays from 5:15pm to 7:00pm at New Providence pool.
Cost is $5.00 per class. To register for visit recpro.cityofclarksville.com.