Clarksville, TN – Clarksville Police are looking for James Derrick Cook (W/M, DOB: 6/29/88, Given Address: Clarksville, TN) who was on probation until 2022 for six burglaries and two thefts.
He had been furloughed from the jail in December 2011 to seek medical treatment, but failed to satisfactorily complete the program and did not return to the jail, as instructed by a court order, so an Escape warrant was taken out on June 11th, 2012.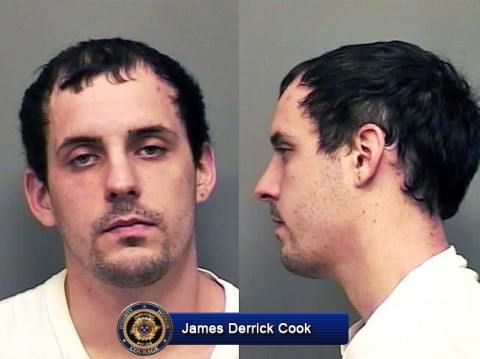 Additionally, his probation was violated on June 15th, 2012.
James Derrick Cook has Escaped and Violation of Probation warrants on file.
Anyone with information can call 931.645.8477 or 911 if spotted.