Clarksville, TN – On June 20th, 2012, around 4:30pm, a 70 year old man had just pulled his vehicle into his Hadley Drive residence and a male approached him. The male asked the 70 year old a few questions, then suddenly grabbed him and forced the victim against his vehicle.
While the victim was wrestling with the man, he had his glasses knocked off and the robber was able to get his wallet. The robber then fled on foot and got into a white car and left the scene.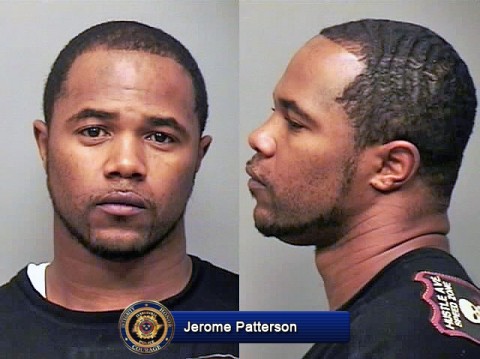 The vehicle was located at 375 South Lancaster Road, unoccupied, later by Clarksville Patrol officers. Detective Eric Ewing took over the investigation and developed Jerome Patterson as a suspect. By following leads, Detective Ewing located Patterson June 21st, around 3:00am, at a club on Fort Campbell Boulevard and took him in custody.
Patterson admitted to taking the victim's property.  He also told Detective Ewing that he saw the 70 year old man at a store and followed him to his residence at which time he robbed the man.
Patterson has a lengthy out of state criminal history.
Jerome Patterson
Name: Jerome Isaac Patterson (B/M)
DOB: 10/5/81
Given Address: 375 South Lancaster Road, Clarksville, TN
Arresting Officer: Eric Ewing
Charged With: Robbery
Booked Into: Montgomery County Jail
Bond: $10,000.