Written by Brian Walker
Montgomery Central Little League is hosting the District 9 Ten Year Old baseball tournament.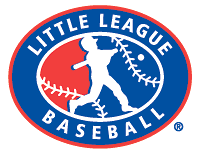 Cunningham, TN – District 9 Little League Baseball Tournament continued at Montgomery Central Elementary School Monday night as St. Bethlehem earned a spot in the championship by defeating Clarksville National Blue 3-1.
St. Bethlehem pitchers Shawn Scott and Dakota Danner combined for a one hitter with Scott also hitting two doubles. Not to be outdone Noah Gallagher and Gavin Hams only allowed 4 hits while pitching for the Blue.
In the loser's bracket Northwest beat Montgomery Central 17-4. Aaron Denhart was the winning pitcher and also had 4 hits (3 singles and 1 triple). Kyle Bradford and Kyle Kaiser had two hits apiece for Northwest. Jace McWhorter and Ty Garrett had extra base hits for Central.
Northwest will face Clarksville National Blue on Friday July 6th at 7:00pm for the chance to meet St. Bethlehem for the championship.
The championship game will be held on Saturday July 7th at 7:00pm.
The ball fields are located behind the Montgomery Central Elementary School at 4011 Highway 48, Cunningham TN.