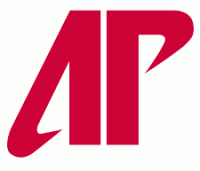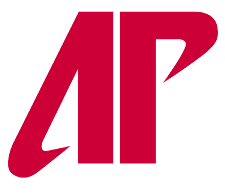 Clarksville, TN – Austin Peay State University held the fifth annual women's football clinic on Saturday. The program which benefits the American Cancer Society for Breast Cancer Research gives women, an enhanced level of understanding about football.
The clinic features informative presentations about the football program at the University by members of the  football program's coaching staff, an explanation of the rules by an OVC official, as well as entertaining hands-on demonstrations of the training process, as well as football drills.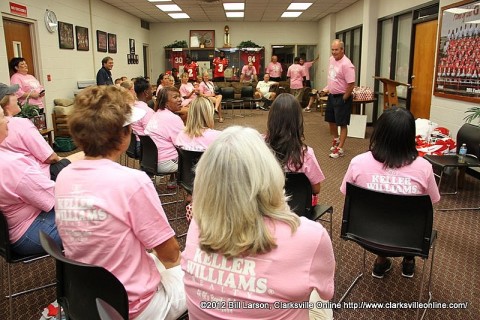 "We are primarily trying to raise awareness of breast cancer, but also we want to get ladies interested in football," said APSU Head Coach Rick Christophel. "More and more they are starting to watch football, and when they know what's going on they can tell their husbands a thing or two about the game," he joked. "Women are also getting involved in fantasy football, and by knowing the game better, they will be able to make better choices."
Around 20 ladies of all ages were on hand to participate in the days events. Each of the woman was given a commemorative T-shirt, entered into drawings for door prizes, as well as served a delicious lunch.
Austin Peay State University assistant coach for the receivers Marcus Gildersleeve served as the emcee for the day. Various players, members of the coaching staff, as well as Mrs. Christophel took part in the presentations.
Photo Gallery