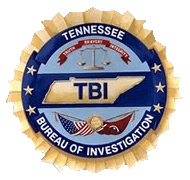 Nashville, TN – The Tennessee Bureau of Investigation captured the latest addition to the state's Top Ten Most Wanted fugitive list over the weekend after multiple law enforcement agencies generated leads on his whereabouts and located him in a Fairview, Tennessee residence.
Gregorio Rosas Arenas, 35, was found hiding in a closet under a pile of clothes and bed sheets in an inner room of a house located at 1418 East Fairview Boulevard.
TBI, U.S. Marshals and the Williamson County Sheriff's Office S.W.A.T. gained entry to the residence after receiving information Arenas was barricaded inside and may have committed suicide or was about to attempt suicide. He was safely located and taken into custody at approximately 5:20pm yesterday.
Arenas was wanted for criminal homicide for the July 20th, 2012 fatal shooting of 29-year-old Albertano Guerrero Trejo. According to witnesses, Trejo was inside his apartment on 129 Cascade Avenue in McMinnville when Arenas came to the door, an argument erupted and Trejo was shot and killed.
Arenas was booked into the Williamson County Jail awaiting a transfer to the Warren County Jail. His bond has been set at $1,000,000.
For more on the story, see: Tennessee Bureau of Investigation puts McMinnville Man Wanted for Murder on Tennessee's Top Ten Most Wanted List