Clarksville, TN – On August 29th, 2012, around 4:45am, Clarksville Police say that Isidro Alberto Ontiveros was driving a 2002 Honda Civic Del Sol west on College Street, fell asleep at the wheel, drifted off the right side of the roadway onto the sidewalk and struck a light pole around 3rd Street.
After impact with the light pole, the vehicle flipped and came to rest on the roof. The driver appeared to be uninjured and declined medical attention.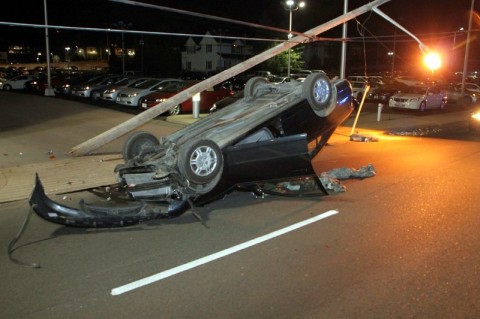 Alcohol did not appear to be a factor.
He was cited for Driver to Exercise Use Due Care.
Photo Gallery