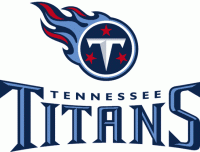 Nashville, TN – The NFL has suspended Tennessee Titans wide receiver Kenny Britt for one game for a DUI arrest this summer.
On July 20th, around 3:30am, Britt was taken into custody for suspicion of driving under the influence when he attempted to get on Fort Campbell through Gate 4.
NFL officials and Britt met on August 6th to talk about his arrest for DUI.
Britt was only expected to take a few snaps in the regular season home opener against the New England Patriots. He will actually have another week to get healthy before the away game against the San Diego chargers on September 16th.
Kenny Britt, Kendall Wright and Jared Cook are expected to give the Titans a more explosive offensive this season. If Britt can stay healthy and out of trouble.
For more on the story, see: Tennessee Titans' receiver Kenny Britt taken into Custody by Fort Campbell Military Police