Clarksville Police Department

Clarksville, TN – The newest Police Academy graduates will soon be hitting the streets. The seven officers graduated from the Tennessee Law Enforcement Training Academy on October 12th, 2012.
The officers excelled during their 10 weeks at the academy. Two officers, Chris Bailey and Robert Blamer were ranked number two and three, respectively, in their graduating class of 48 officers.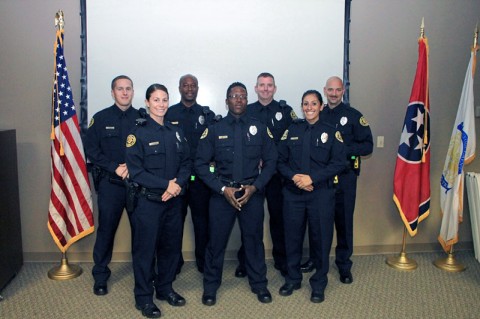 Chris Bailey also was selected to be a Group Leader along with fellow Clarksville officer Leroy Johnson.
Additionally, Officer Deana Valarezo was selected to be an Academic advisor. The graduates will complete their in-house training and then begin an intense 14 week field training officer program.
After successful completion of field training, officers will receive their shift assignments and be assigned to the patrol division.