Written by Sgt. Alan J. Graziano,
3rd Brigade Combat Team, 101st Airborne Division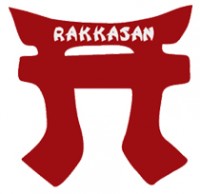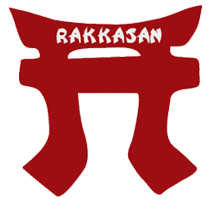 Fort Campbell, KY – When nearly 2,000 Soldiers are deployed to Afghanistan, many spouses are left to take care of the children, finances and other matters on their own, which has the potential to create a lot of stress in their lives.
A handful of the spouses of deployed Soldiers assigned to the 3rd Brigade Combat Team "Rakkasans," 101st Airborne Division were provided with skills to cope with this stress when they attended Spouse Master Resilience Training October 22nd, 29th and November 5th at the Family Resource Center.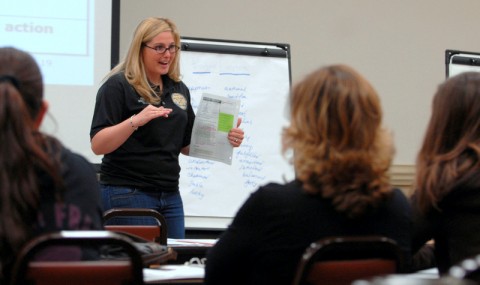 "There are tons of challenges that are going on with spouses during a deployment," said Renee Brooks, the 3rd BCT's family readiness support assistant.
"I was speaking with a spouse today who said her daughter was going through separation anxiety and is struggling in school while her husband is deployed. This seems to be right on target, because most of the problems usually start after about 60 to 90 days of the deployment."
Spouses who are in this situation often have unique challenges in which they seek to overcome. One spouse discussed how this training was just what she needed in order to do so.
"Right now you feel like, as a stay at home mom, you have nothing else," said Kristi Oschwald, a stay at home mother and the wife of Capt. Benjamin Oschwald, the rear-detachment commander of 1st Battalion, 187th Infantry Regiment. She said that she wanted to attend the training for this and several other reasons.
"Your identity almost goes out the window," said Oschwald.
"I think it's beneficial on many levels for me to have my own identity, my own class and to know how to deal with things better, like a deployment, three crazy children at home or dealing with school issues."
Aware of these and other challenges that come with a military lifestyle, Oschwald said that she has much to gain from the training.
"I want to be confident, even when I know that something potentially scary – something dangerous – is coming up, that I'm going to be able to get through it no matter what because of the skills that they're teaching us," she said.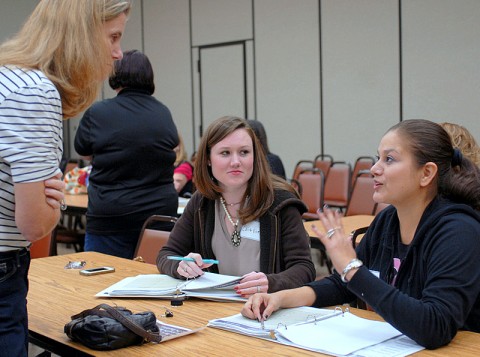 "Identifying why I feel a certain way, what my thought process is and knowing that I'm going to be able to handle everything better because of this class is huge. That's the end result."
After completing only the first two hours of training, Oschwald said that she was very satisfied and wanted others to experience the beneficial class for themselves.
"It was a wealth of information just on the first day; I've had two hours of it, but it was phenomenal," she said.
"The teachers are upbeat, they keep you involved and I really just hope everybody gets a chance to do this. It's a free course, on post; you're not going to have to go off to a university and pay tuition. This is just an amazing opportunity they've provided us with."
Master Resilience Training, which was originally designed to assist Soldiers with diverting negative thought patterns and focusing on the positive ones, has been practiced Army-wide for several years.
Recognizing the many challenges that military families must endure, subject matter experts from the Department of the Army, the 101st Airborne Division and the 3rd BCT have all played a part in implementing this four-day course for spouses to experience resilience training as well.
The purpose of these classes is to expand this wealth of knowledge, to expand this teaching and this training to our spouses so that when they're faced with adverse situations, especially for us right now being deployed, they can bounce back and they can survive and thrive," said Jessi Mitchell, the lead Spouse Master Resilience Trainer for 3rd BCT and the wife of Capt. Drew Mitchell, a fire support officer assigned to 1st Battalion, 187th Infantry Regiment.
As the spouse of a deployed officer, Mitchell urged all spouses to take part in the training regardless of their circumstances.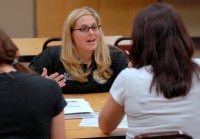 "The most important thing that we're going to teach is that resilience is for everyone," she said.
"Whether you're brand new to the Army and this is your first deployment and your spouse is a private or whether this is your 12th deployment and your husband is a commander, this course and this material is for everyone and everyone can be resilient."
Anyone who is interested in attending this training is still in luck, because the brigade plans to continue providing it.
"All of the wives who are attending now are excited about it and want to invite their friends," said Brooks.
"We plan to continue this in another four-week segment after the holidays because we see that there is a need out there. Childcare will be available and hopefully we can get a broader selection of spouses from the battalions to attend by word of mouth."
Photo Gallery