St. Catharine vs. Austin Peay Lady Govs
Sunday, December 9th, 2012 | 4:00pm (CT)
Clarksville, TN | Dunn Center (7,257)

Clarksville, TN – Austin Peay women's basketball team returns home to host NAIA opponent St. Catharine in a 4:00pm, Sunday contest at the Dunn Center.
It will be the first meeting between the two teams.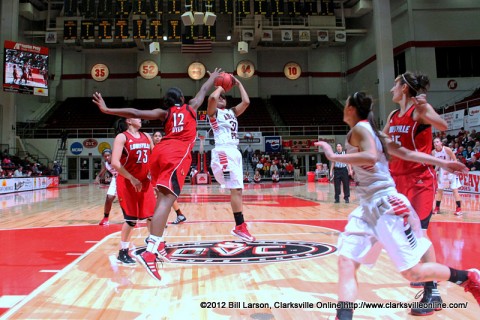 Austin Peay returns to action following a 70-56 loss at Middle Tennessee, Tuesday, but has won its last two outings at the Dunn Center
St. Catharine will be playing its third game in as many days, traveling to Clarksville after playing at the Olivet Nazarene tournament in Bourbonnais, IL, just south of Chicago.
Austin Peay Season Ticket Holders
The Lady Govs contest against St. Catharine, Sunday, replaces the contest originally scheduled against Christian Brothers, December 15th. If you received a ticket for the Christian Brothers contest, you may use it for Sunday's contest against St. Catharine.
Lady Govs Ledger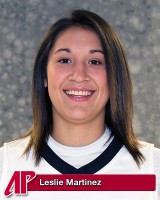 Austin Peay's two wins have both come in the friendly confines of the Dunn Center as it has not posted a win away from home this season (0-5). The Lady Govs haven't shot the ball well this season, making just 38.2 percent of their shots during the season, but have topped 40 percent in a game four times.
Rebounding also has been a concern in the early going, with the team racking up a minus-11.4 rebounding margin. Nine APSU players have played in every contests. Austin Peay has won the turnover battle in four games and owns a plus-1.6 turnover margin.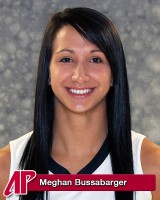 Six players are averaging more than six points per game, with two players averaging just over 10 points per game (Leslie Martinez and Meghan Bussabarger at 10.5 and 10.4 points per game, respectively).
Freshmen Tiasha Gray and Jennifer Nwokocha have entered APSU's starting five this season, Nwokocha averaging 8 points and 3 rebounds per game in her three starts while Gray is averaging 6 points and 3.5 assists in her two starts.
Patriots Proof
St. Catharine visits the Dunn Center after splitting a pair of contests at the Olivet Nazarene Classic, defeating Robert Morris College (69-68), Friday, before falling to host Olivet Nazarene (99-90), Saturday. Prior to the start of their current seven-game road trip, which started at Olivet Nazarene, Friday, the Patriots went 2-2 during a four-game homestand alternating losses and wins.
Senior forward Reilly Poirier leads the team in both scoring (20.8 ppg) and rebounding (7.5 rpg) through eight games and is making an impressive 54.2 percent of her field goals.
Senior forward Janae Howard, a transfer from Western Kentucky, is averaging 17 points per game, but missed six games after playing in the season opener and scored 15 points in her return, December 1st, against Lindsey Wilson. Junior forward Rianne Hofstraat and junior guard Machera Calhoun are chipping in 9.8 points per game each.
An Austin Peay Win Would
Be its third straight home win, improving to 3-1 at the Dunn Center… make it 2-1 in December. Improve Daniels' record to 75-122 overall. Make the Lady Govs 428-595 overall since 1976-77.
An Austin Peay Loss Would
End its two-game home winning streak. Level its record (2-2) at the Dunn Center. Be its second straight loss. Make it 1-2 in December. Drop Daniels' record to 74-123 overall… make the Lady Govs 427-596 overall since 1976-77.
Charity Stripe
After opening the season making just 16 of its first 30 free throws (53.3 percent), Austin Peay has made its opponents pay in the more recent stretch of games, converting 86-of-125 (68.8 percent) during that span.
The burst has helped the Lady Govs push their season free-throw percentage to 65.8 percent, but still ranks ninth among OVC teams.
70 For The Win?
Austin Peay has breached the 70-point barrier three times this season, posting a 2-1 record in those contests. The Lady Govs lone loss came in an 88-76 loss to William & Mary while they posted wins against Ball State and Binghamton.
Conversely, Austin Peay has been held below the 70-point mark five times this season and is winless in those contests.
Game Notes
Radio: Governors Sports Network (David Loos, play-by-play and Van Stokes, analyst)
Live Stats: www.LetsGoPeay.com
Live Audio: www.LetsGoPeay.com
ipTV: www.OVCDigitalNetwork.com
Head Coaches: Austin Peay – Carrie Daniels (Austin Peay, 1996) is 74-121 (.379) in her seventh season as a head coach at Austin Peay. St. Catharine – Lena Bramblett (Campbellsville, 2006) is 148-130 (.532) in her ninth season at the school and as a head coach.
Series: First Meeting
Notes and Notables From Last Outing
APSU Lady Govs at Middle Tennessee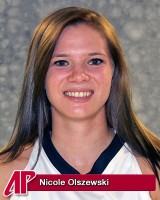 Senior Meghan Bussabarger recorded APSU's second double-double this season, posting 12 points and 10 rebounds at Middle Tennessee. Four Lady Govs players accounted for 47 of the team's 56 points in the loss, junior Nicole Olszewski leading the team with 14 points.
Senior Leslie Martinez narrowly missed her second consecutive double-double, finishing with 10 points and nine rebounds. Freshman Jennifer Nwokocha's 11-point effort was her third double-digit scoring outing in her last four games.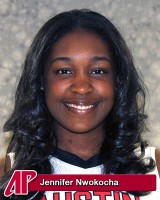 Austin Peay used a 12-3 run over a four-minute span to build a five-point, 23-18, lead with 7:09 left in the first half. However, the Lady Govs ended the half scoring seven points on their final 16 possessions (1-6 FGs, 4-7 FTs, 8 turnovers) as the Blue Raiders used a 22-7 run over the final 7:09 to take a 40-30 halftime lead.
Austin Peay missed seven consecutive shots over five minutes in the second half as the MTSU lead expanded to 20 points. The Lady Govs closed the game with a 13-5 run over the final 5:34, cutting the deficit to its final margin.