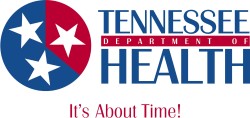 Nashville, TN – Tennessee's modern tradition for the top names for new babies has held out again in 2012, with William and Emma taking the top spots for a second consecutive year as the most popular names given by new Tennessee parents.
William has been the number one name chosen for new baby boys born in Tennessee for six straight years.
Emma repeats as the most popular name for Tennessee baby girls after taking the top spot on the list in 2011.
While the most popular names for both girls and boys born in 2012 in Tennessee remain largely unchanged from the previous year, some new names have made their way into the top 10 list of boys' names this year.
The top 10 names Tennessee parents chose for their new babies born in 2012* are as follows:
| | | |
| --- | --- | --- |
| Rank | Girls | Boys |
| 1 | Emma | William |
| 2 | Ava | Mason |
| 3 | Olivia | Elijah |
| 4 | Isabella | James |
| 5 | Sophia | Jacob |
| 6 | Abigail | Jackson |
| 7 | Madison | Ethan |
| 8 | Chloe | Noah |
| 9 | Addison | Liam |
| 10 | Emily | Michael |
*provisional data
The list of Tennessee's most popular names for boys includes three new entries this year:  Ethan, Liam and Michael. William has been the top choice for boys' names in Tennessee since 2007. There are no new entries in the top ten list of Tennessee girls' names this year, although the rankings of those names have changed since 2011.
TDH collects data on baby names from birth certificates, an area in which the Tennessee Department of Health touches the lives of all native Tennesseans. The Tennessee Office of Vital Records reviews, registers, amends, issues and maintains the original certificates of births that occur in the state.
Many Tennessee county health departments can issue short form birth certificates for births that occurred anywhere in Tennessee since 1949. Birth certificates may also be requested by mail or in person at the main Office of Vital Records in Nashville.
For more information on requesting birth certificates and other Tennessee vital records, contact your local health department, call the Tennessee Office of Vital Records toll-free at 1.855.809.0072 or visit http://health.state.tn.us/vr/Certificate.htm.
TDH has also contracted with an independent company to allow Tennessee vital records to be requested via the Internet. To learn more about this service, visit www.vitalchek.com/vital-records/tennessee/tennessee-vital-records
"We want to remind Tennesseans that only VitalChek is authorized to handle online requests for Tennessee vital records," said Tennessee Director of Vital Records Teresa S. Hendricks. "We often hear complaints from individuals who have been charged exorbitant fees by unauthorized, outside services that promise to get copies of Tennessee birth certificates and other vital records. We are happy to provide this important service at a low cost, and maintain the confidentiality of these very important records."
The mission of the Tennessee Department of Health is to protect, promote and improve the health and prosperity of people in Tennessee.
For more information about TDH services and programs, visit http://health.state.tn.us/.