Written by Spc. Jennifer Andersson
159th Combat Aviation Brigade Public Affairs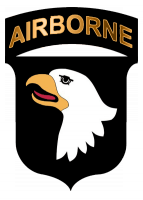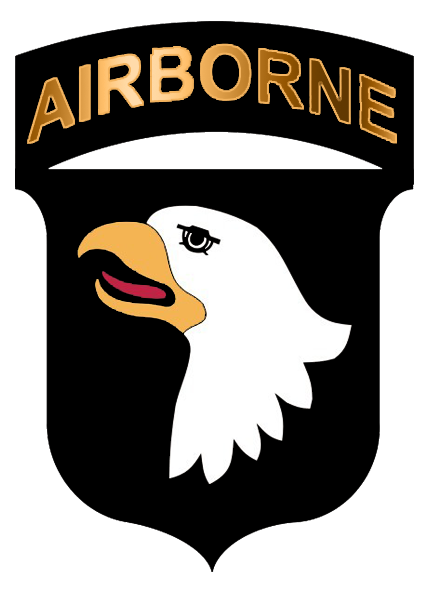 Fort Campbell, KY – "Better late than never" is the saying. For retired Platoon Sgt. Class Cecil Wiggins, the Honorable Order of St. Michael Bronze Award has been a long time coming for the impact he made on his unit during the Vietnam War. He received the award during a ceremony February 22nd at Fort Campbell, KY.
The Honorable Order of St. Michael Bronze Award recognizes individuals who have contributed significantly to the promotion of Army Aviation in ways that stand out in the eyes of the recipient's seniors, subordinates and peers.
Col. Orlan L. Peterson, retired, former commander of the 507th Transportation Company Detachment, attached to the "Condors," Company C, 2nd Squadron, 17th Cavalry Regiment, 101st Airborne Division, felt Wiggins was well-deserving of such an award.
Peterson recommended Wiggins in 1971 for the Distinguished Service Medal, which had been introduced only a few years earlier, but he said as the regulation at that time specified that such an award could only be given to officers only, Wiggins was ineligible and never received recognition of any kind – until now.
"For 40 years, I didn't know that he didn't get the award, and [when I found out], that disturbed me," Peterson said.
Peterson decided to go before the Army Aviation Association of America to "get something to put on [Wiggins'] chest."
Wiggins' first contact with Peterson was in Phu Bai, Vietnam. Peterson, who had just assumed command of the 507th Det., was dealing with numerous problems within the ranks – resolving issues from his predecessor, immature leadership, no senior noncommissioned officers and specialists and corporals temporarily elevated to temporary sergeants – all affecting unit production and troop morale.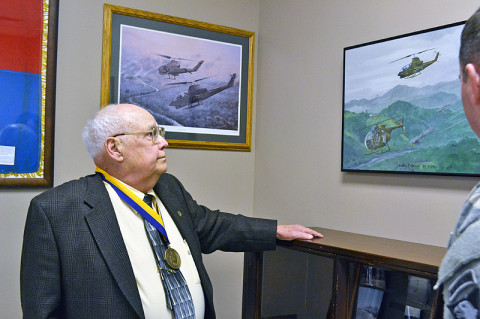 "It was like kids leading kids," said Peterson, a captain at the time of his command. "It was quite a change for them when I stepped in."
Peterson knew quite a bit needed to happen if he wanted to turn the unit around, but was swamped with other requirements. He knew he needed a leader with initiative and vision.
Peterson immediately recognized Wiggins' leadership qualities during their initial conversation about the state of the unit. Wiggins knew he had to restore order to the chaos.
"It was as if Wiggins read my mind, and off we went to quickly turn this unit into a high-speed, low-drag organization," Peterson said.
"My maintenance team [was] not functioning to their full potential," Wiggins said.
He drew on his experiences in Company B, 801st Maintenance Battalion, 101st Airborne Division, and decided to follow in the footsteps of his role models there.
"Sergeant First Class Edward Ring and First Sergeant Lawson taught me that organization meant a smooth-running and efficient operation," he said. "They exhibited excellent teamwork."
"He started doing what NCOs do," Peterson said. Wiggins became a role model for other soldiers to follow.
"In order to do their job and be efficient, first thing was to get the men organized then train them to do their job," Wiggins said. "I needed to demonstrate and share my knowledge and to be an example for them. This taught them trust in me and each other. Being well-trained ensured the safety of my team on recovery."
Wiggins rolled up his sleeves, got to work and led from the front. The troops were ready to follow a motivated leader, and jumped right in with him. Shortly thereafter, production increased significantly.
Wiggins' hands-on involvement in the unit allowed the detachment commander to focus on test flight, maintenance, supply management, and oversight of the quality assurance section.
"This action galvanized the detachment effort forward as well as the troop main support base, commonly referred to as the trains area," Peterson said.
The morale improved and in turn, the mission improved. Before the tour was over, the unit's production improved so much that others took notice.
"They were getting accolades and recognition from the higher-ups, and that's what gave the unit its turn-around," Peterson said. "People were under-challenged. Put them under pressure and work them hard, and they will see the merits of their work."
The merits of Wiggins' leadership did not come easy, however.
"We worked long hours under the most challenging conditions," said Peterson. "This senior NCO and I were in sync and determined to improve the quality and quantity of the detachment's production and the corresponding organizational or troop maintenance standardization. This strategy, along with his hands-on approach, translated directly to the vastly improving aircraft operational readiness and mission capability."
The Condors were not the only ones to benefit from Wiggins' efforts. Because he'd been put in such a demanding position, Wiggins admits he grew as a person and a noncommissioned officer.
"It taught me that character mattered and helped establish a level of self-confidence that was needed as a leader," he said. "Learning to be trustworthy, dependable, understanding and compassionate has made me a better human being."
"I am honored to call Cecil my friend, brother in arms, and a warrior of unparalleled standards and values," Peterson said.