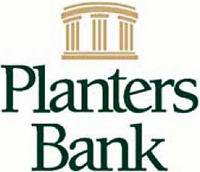 Hopkinsville, KY – Planters Bank is pleased to announce the addition of Randy Fletcher as VP of Commercial Lending and Brandi Alexander as Community Reinvestment Act officer.
Fletcher has 32 years of experience in the banking industry, including five years with the First National Bank in McMinnville, Tennessee, working as a commercial lender, chief credit officer, and president/chief operating officer.
Previously, he had worked in collections, credit administration, branch management and commercial lending.
He received degrees in business administration and physical education from Trevecca Nazarene University in 1976 and is married with five children. He enjoys bicycling and Civil War history.
Fletcher is will work from the bank's downtown Clarksville office at 325 Commerce Street.
"Randy's experience is broad and extensive. He will prove a fantastic addition to our Clarksville staff," said Planters Bank President and CEO Elizabeth McCoy.
As CRA Officer, Alexander will monitor how the bank is meeting the needs of borrowers in all segments of the communities it serves.  She is a Hopkinsville native with 16 years of banking experience. She received an A.A. from Hopkinsville Community College and a B.S. in Administrative Science from Murray State University in 2002. Most recently, she worked as compliance officer at Bank of Cadiz.
Alexander currently serves as president of the PTO at University Heights Academy and is part of the 2013 Leadership Hopkinsville class. She is an associate member of the Hopkinsville Junior Auxiliary and previously service on the United Way of the Pennyrile Board of Directors. She is a past recipient of the United Way's J. William Flowers Award.
She is a member at First United Methodist Church and enjoys painting, interior design and music. She and husband Jamie have one son, Ethan.
"Brandi is undertaking a very important and needed role for us. She is an excellent addition to our banking staff," said McCoy.
Founded in 1996, Planters Bank is headquartered in Hopkinsville, KY. The bank maintains seven additional offices in Western Kentucky, and five offices plus a mortgage office in Clarksville, Tennessee.