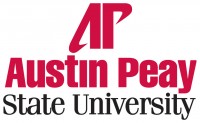 Clarksville, TN – Two Austin Peay State University alumni, one of whom is a congressman, will be inducted into the Phi Kappa Phi Chapter 191 Academic Hall of Fame.
In addition, the chapter will initiate 116 students and six faculty as new members during the ceremony at 6:30pm, Wednesday, April 10th in Clement Auditorium.
Dr. Phil Roe ('67), who represents Tennessee's 1st Congressional District in the U.S. House of Representatives, and Dr. Tim Barrowman ('71), will be inducted into the chapter's Hall of Fame. As part of a permanent tribute, their names will be displayed on a plaque housed in the Woodward Library on the main campus.
The APSU PKP chapter established the Academic Hall of Fame in 1997. While it is not necessary for a nominee to hold membership in PKP, the nominee must be an alumnus of APSU who, since graduating, has demonstrated through his or her life the beliefs of The Society.
After earning his bachelor's degree, Roe went on to receive a medical degree in 1973 from the University of Tennessee. He ended a two-year stint as a major in the Army Medical Corps in 1974.
Before his election to Congress in 2008, Roe was a practicing physician for 34 years and served as mayor of Johnson City from 2007-08. He also has supported APSU financially. He announced in 2007 he would donate $2.5 million to APSU from his estate after his death. Following a previous contribution, the school named its new facility for student-athletes, the Dr. David P. Roe Academic Center.
Barrowman currently is a pathlogist at Baptist Medical Center East in Montgomery, AL, where he also is designated a hospital laboratory medical director. He earned a medical degree from the University of Tennessee in 1974.
Prior to his current post, he was a pathologist at Jackson Hospital in Montgomery from 1980-2011 and served as the hospital's chief of medical staff from 1984-85.
Barrowman has been awarded the American Medical Association Physician Recognition Award every three years for obtaining the required number of continuing medical education credits.
For more information about the PKP chapter at APSU, contact Dr. Melony Shemberger, assistant director of communication at APSU and public relations chair of the PKP chapter, by telephone at 931.221.7868 or by email at .