Clarksville, TN – The weekly Clarksville Parks and Recreation Department Recreation Report provides Clarksvillians with a glimpse at the activities and events that are available from the Parks and Recreation Department for them to enjoy together as a family.
This weeks highlights include:
Queen City Road Race Early Bird Deadline This Week
Civil War Photography Exhibit
International Line Dancing
Hershey Track & Field
Dream Chasers
Queen City Road Race Early Bird Deadline This Week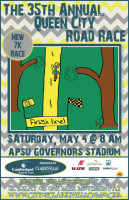 Registration for the 35th Annual Queen City Road Race is underway at www.cityofclarksville.com/qcrr. The Queen City Road Race is not just a running competition; it is a promotion for fitness and health in the Clarksville community.
Race Day will be Saturday, May 4th at 8:00am at Austin Peay State University's Governors Stadium. This year's race includes the 5K race, 5K relay race, non-competitive One Mile Movement, and new 7K race! Register for the 5K or 7K races on or before April 19th to receive the Early Bird Rate of $20.00.
Fees increase to $25.00 April 20th through May 4th.
Civil War Photography Exhibit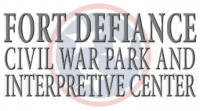 The Fort Defiance Interpretive Center, located at 120 Duncan Street, will host a photography exhibit Saturday, April 27th from 10:00am to 5:00pm.
The exhibit will include a collection of photographs dating between the 1840's and 1860's, with an emphasis on photography during the American Civil War.
Visitors will be able to observe how a mobile photography studio would have looked and operated during that time period and purchase their own image preserved on steel or glass.
In addition, visitors can tour the permanent exhibit which includes the 18-minute film, "Crossroads of Change 1861-1865".
International Line Dancing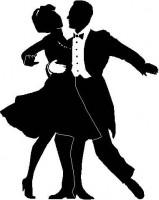 The Crow Community Center, located at 211 Richview Road, offers International Line Dancing that targets the social dancer. Classes consist of dances choreographed to country, Hip Hop, Jazz, Rock 'n Roll, Gospel and Pop.
Classes are going on now and are held Mondays and Wednesdays from 6:00pm to 7:30pm. Cost is $5.00 per class. A community center ID card is also required.
Hershey Track & Field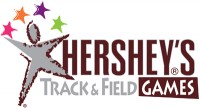 Hershey Track & Field practices begin April 18th and will meet every Thursday from 4:30pm to 5:30pm at the Burt-Cobb Community Center, located at 1101 Franklin Street. Practices will be held through May 16th.
The local competition will be held at 9:00am May 18th at the Rossview High School Track. Athletes placing first in the local competition advance to the district competition and compete for a place in the statewide competition.
Practice attendance is not mandatory to compete in the local competition on May 18th.
Applications are available at the Parks and Recreation office or any of our three community centers.
Dream Chasers
Dream Chasers Group Mentoring Program meets every Tuesday from 4:00pm until 5:30pm at the Burt-Cobb Community Center. Dream Chasers focuses on helping at-risk youth, ages 13-17 in a small group atmosphere. Participants can enjoy free pizza sponsored by Little Casear's Pizza.
Due to the sensitive nature of the topics covered, a parental consent form must be signed in order to participate.
Dream Chasers will feature not only small group discussion and guidance with the Dream Chasers mentors, but also presentations by guest speakers, teen summits conducted by representatives from the L.E.A.P. Organization, workshops conducted by Miller-Motte Technical College and sessions conducted by professionals from Centerstone on preventing substance abuse and will promote making healthy and informed decisions.