Written by Sgt. Keith Rogers
2nd Brigade Combat Team UPAR, 101st Airborne Division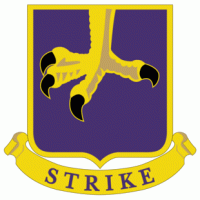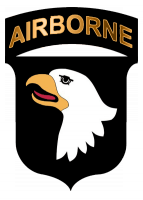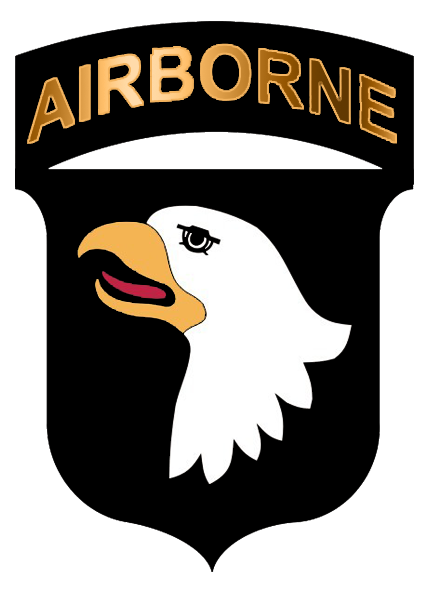 Clarksville, TN – Within the Army's brigade combat teams are support battalions. They are teams comprised of Soldiers trained in military occupation specialties designed to support the overall mission. These battalions include Soldiers with job titles like combat medic, communication tech, cook, weapons repair and many others.

They enable the brigades to achieve their goals, whether it is on the battlefield or home within the community.

Soldiers from the 526th Brigade Support Battalion, 2nd Brigade Combat Team, 101st Airborne Division (Air Assault), supported the student athletes of Fort Campbell at the Area 12 Special Olympics held at Clarksville's Austin Peay State University Stadium, April 18th.

The special needs students representing Barkley Elementary School, Barsanti Elementary School, Lucas Elementary School and Fort Campbell High School, competed in a myriad of track and field events to display their athletic ability and their never-give-up attitude.

The volunteering Soldiers were proud of their community mission and of the participating student-athletes.

"The mission today is to be here and support the Special Olympics and they're out here giving their all, 110 percent," said Spc. Brandon Campbell, a medic with the 526th's Company C. "The community always lets us know they are there for us, so it's important for them to know that we are there for them. It's about helping out your local community."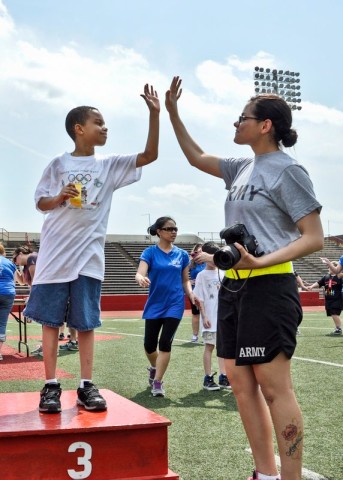 The 526th, also known as "Best By Performance", represented with 10 volunteers from its ranks that brought donated food, beverages, pop-up tents and encouragement.
"It's just about helping the kids and giving something back to the community and leading by example." said Sgt. 1st Class Fernando Silva, First Sergeant of Headquarters and Headquarters Company, 526th BSB. "It's a huge part of my heart just to see the kids happy, that's what makes me happy."
Silva, a food service specialist by MOS, demonstrated his commitment to community service by providing his cooking expertise and his own grill. He then handed out hotdogs to participants.
Throughout the competition, all of the special needs competitors earned placement ribbons. After the games' closing ceremony, the command team of the 526th presented the student athletes from the Fort Campbell schools a War Fighter, an award in the shape of a Soldier's silhouette, decorated with the 526th insignia.
"It is an award that we give out in our organization that symbolizes the high standards we set for excellence and achievement," said Command Sgt. Maj. Gerald Roberson, the 526th battalion's command sergeant major. "We think it is fitting that we recognize our student athletes for the wonderful job they did today and it is immensely important for us to be out here today to support our athletes. Our special needs athletes are our family members and they are war fighters.  We support our community schools, so it's just a pleasure for us to be out here to support them."
Gallery
Sections
News
Topics
101st Airborne Division, 2nd Brigade Combat Team, 526th Brigade Support Battalion, Air Assault, APSU, APSU Governors Stadium, Area 12 Special Olympics, Austin Peay State University, Barkley Elementary School, Brandon Campbell, Clarksville TN, Fernando Silva, Fort Campbell High School, Fort Campbell KY, Gerald Roberson, Keith Rogers, Lucas Elementary School, Olinto M. Barsanti Elementary School, Special Olympics, Strike, Student Athletes, Track and Field