R.J. Seidel Earns First Triple-A Win With Solid Outing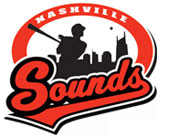 Nashville, TN – Scooter Gennett belted his first home run of the year and Sean Halton smacked a grand slam to power the Nashville Sounds to a 6-1 win over the division-rival Iowa Cubs on Thursday evening at Greer Stadium.
Chris Narveson made the first start of his rehabilitation assignment with Nashville as he recovers from a sprained middle finger on his pitching hand. The southpaw worked two scoreless frames, allowing a game-opening single before retiring his next six batters faced. He threw 12 of his 22 pitches for strikes.
«Read the rest of this article»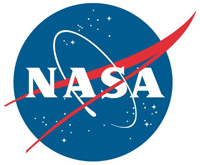 Washington, D.C. – It's like deja vu. Another asteroid is paying a visit to the Earth-Moon system.
Asteroids have been a hot topic since February 15th  when one small asteroid exploded over Russia and another larger one, 2012 DA14, made a record setting close approach to Earth on the same day. This time the interloper is 1998 QE2, a potentially hazardous asteroid 2.7 km in diameter.  Astronomers are preparing to study the space rock as it harmlessly passes by on May 31st.
«Read the rest of this article»

Woodstock, GA – Austin Peay State University's Dustin Korte finished his final round at the 2013 NCAA Men's Golf Championship May 30th, at the Capital City Club Crabtree facility, with back-to-back birdies to card a two-over 72 for the second straight day.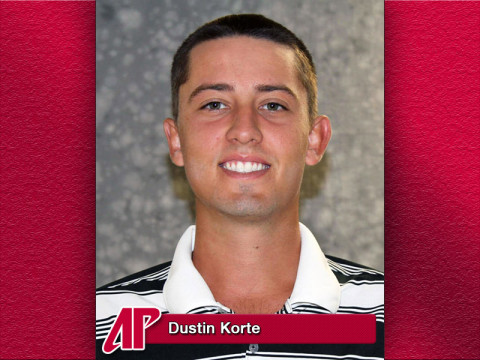 «Read the rest of this article»
Rates Decrease in Sixty-Two Tennessee Counties
Nashville, TN – Tennessee County unemployment rates for April 2013, released today, show the rate decreased in 62 counties, increased in 23, and stayed the same in ten.
Knox County had the state's lowest major metropolitan rate of 6.4 percent, up from 6.2 percent in March. Davidson County also increased from 6.2 in March to 6.5 in April.
«Read the rest of this article»

Clarksville, TN — Ranked in the top 25 in Baseball America (#21) and the National Collegiate Baseball Writers Association (#25) polls, Austin Peay State University's baseball team will take on Florida in the opening round of the 2013 NCAA Division I Baseball Championship Tournament.
«Read the rest of this article»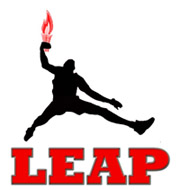 Clarksville, TN – Damon Jennings, of Daymar Institute passionately explains the importance of developing strong interpersonal communication skills to students enrolled in the LEAP Youth Career Development Program.
Damon simplified, yet expanded their definition and understanding of communication being the attempt to send and receive messages between parties whether face to face, telephone, texting, internet, sign language, signage, and other non verbal cues.
«Read the rest of this article»
With vacation season coming fast, many Clarksvillians will be planning to head to the beach. Maritime Safety Expert Mario Vittone takes a look at the popular oceanside pastime of parasailing.
I've never done it, but it was on my list.  Parasailing; it just looks like fun, doesn't it?  After spending most of my life evaluating what is safe or going after people who weren't, hanging from a parachute high above the water seemed like a great way to have fun.
The view has to be awesome; they make you wear a life jacket so that is covered; and you're in a parachute for goodness sake.
If anything happens, you just float down to the water and wait for them to pick you up, right? Well, maybe…but that depends…on a lot.
«Read the rest of this article»

Alpharetta, GA – Austin Peay State University senior Dustin Korte has been named to the Division I Ping Southeast All-Region team as chosen by the Golf Coaches Association of America.
Korte was one of 26 players to earn Southeast All-Region honors, with a total of 155 Division I golfers earning such distinction in six districts.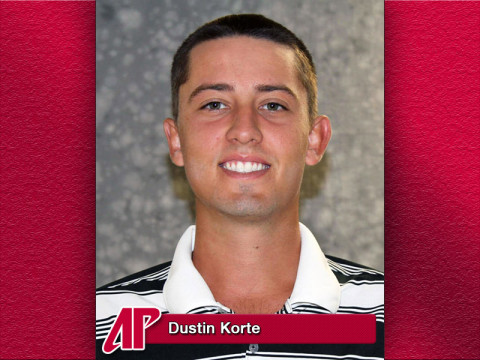 «Read the rest of this article»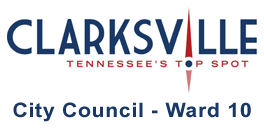 Clarksville, TN – On Monday June 3rd, 2013 at 6:30pm, I will hold a joint community/ward meeting at the Gas and Water building located at the corner of Richview Drive and Madison Street with Councilwoman Kaye Jones of Ward 11.
We will meet in the large conference room that is located in the hallway behind the main entrance (where all the glass doors are) of the Gas and Water building. We will be there to guide you as needed. Please be on time as we usually lock the entrance doors after the meeting starts to ensure building security. «Read the rest of this article»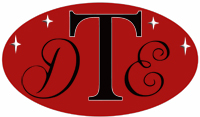 Clarksville, TN – Divine Events of Tennessee will be hosting an Artisan Festival on 1st June 2013 from 9:00am – 4:00pm at the Valor Hall Events and Convention Center in Oak Grove, Kentucky. Several Clarksville, Tennessee organizations will be featured at the event including Manna Café Ministries and the Memory Lane Cruisers Car Club.
The event  formed around a benefit for Manna Café Ministries of Clarksville, Tn. We are asking the public to bring in a donation of canned goods, dry pasta, or peanut butter for Manna Café Ministries. They are a non-profit organization that helps to feed and clothe the hungry. "We are happy to have them join our festival," said festival organizer Val McGee. «Read the rest of this article»