Clarksville, TN – The weekly Clarksville Parks and Recreation Department Recreation Report provides Clarksvillians with a glimpse at the activities and events that are available from the Parks and Recreation Department for them to enjoy together as a family.
This weeks highlights include: Fishing Derby, Riverfest Regatta, Book Signing at Fort Defiance Interpretive Center, and the Recycled Fashion Show.
Fishing Derby for special needs children and adults
Bel-Aire Pool, located at 124 Marie Drive, is excited to host the first-ever Adaptive Fishing Derby on Saturday, August 31st from 8:00am to 2:30pm.
The Adaptive Fishing Derby provides an opportunity to fish, right out of the pool! The event is open to children and adults ages 5 and older, with mental or physical disabilities and their families. The Adaptive Fishing Derby is free to attend and will feature prizes and giveaways to participants!
Pre-registration is available online atrecpro.cityofclarksville.com for the first 50 participants to register in each age group.
Those registered will participate at the following times:
Pre-K – 2nd grade: 8:00am
3rd – 5th grade: 9:30am
Middle/High School: 12:00pm
Adult: 1:30pm
Calling all students!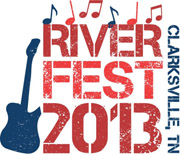 Registration for the 7th Annual Riverfest Regatta is underway and students have just been given a little incentive to sign up.
U.S. Bank, the event's sponsor, will pay the registration fee for any school entry! Students can enter as a group (up to 8 students per entry) or as an individual.
Register online at www.clarksvilleriverfest.com
Book Launch at Fort Defiance Interpretive Center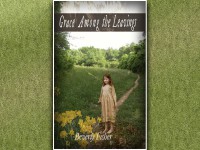 The Fort Defiance Interpretive Center, located at 120 Duncan Street, will host a book signing event on Saturday, September 7th from 3:00pm to 5:00pm.
Author Beverly Fisher will be available to sign copies of her novella, "Grace Among the Leavings" which gives a wonderful insight of the life of a young girl living in the south during the Civil War.
The book will be available for purchase at the event for under $10.00.
Recycled Fashion Show to make its return to Riverfest
Riverfest, the two-day music and arts festival scheduled for September 6th & 7th, 2013 at McGregor Park, is excited to announce the return of the popular Recycled Fashion Show, sponsored by Bi-County Waste Management. The show is scheduled to take place Saturday, September 7th, 2013 at 4:00pm and is intended to educate the general public about recycling in a fun and exciting way.
The show is encouraging youth and adults of all ages to get creative and construct fashions made entirely from recyclable materials for a chance to win cash! Contestants will be divided into two age categories, youth (ages 17 and under) and adult (ages 18 and up). Fashions will be judged based on creativity, use of materials, and overall look. A first, second, and third place will be awarded in each age group with an additional award given to the fashion with the overall most creative design.
All fashion show entries may contain only recyclable materials. Interested contestants can visit recpro.cityofclarksville.com for a list of acceptable materials and to pre-register online. Registration can also be done by mail or in person at our Main office no later than Thursday, September 5th, 2013. There is no fee to enter the contest.
For more details on the Recycled Fashion Show, please visit www.clarksvilleriverfest.com