Memphis, TN – A young Austin Peay State University men's cross country squad fought through a tough first meet at Saturday's Brooks Memphis Twilight, hosted by Christian Brothers at the Mike Rose Complex.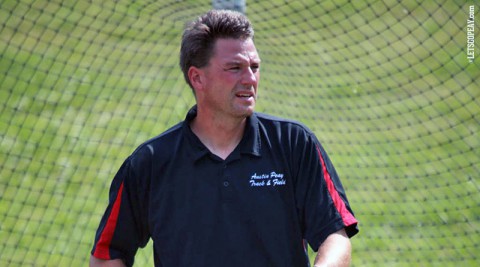 The Govs finished seventh in the 4.2 mile event, banking 199 points as a team to defeat Mississippi Valley State (238). Mississippi State (55 points) took the men's title, narrowly defeating Ohio Valley Conference contender Morehead State (60).
Freshman Alex Haycraft was the first Gov across the line with a personal-best 23:04.85 mark. Following close behind were a pair of Govs freshmen, Daniel Hamm (23:05.26, 47th) and Hunter Guthrie (23:05.72, 49th).
Freshman Martin Rejman (23:15.36, 56th) and sophomore transfer Cory Nwaiji (23:27.49, 63rd) rounded out the scoring five for Austin Peay – Nwaiji was the only Gov runner who had any collegiate experience prior to Saturday's race after competing for Alabama State in 2012. Freshman Nathan Sparks (26:42.29, 147th) rounded out Austin Peay's contingent for opening weekend.
"I thought we were a little nervous starting out," said head coach Doug Molnar. "We didn't get out as strong as we needed to, but they ran well in a pack. This is a good group of guys that will put in the work. Tonight was a learning experience; they're going to get better."
The Govs will be back on the course next week at Chattanooga's PowerAde Invitational, hosted at Moccasin Bend. Starting time is scheduled for 5:45pm (CT).