Nashville, TN – Going into halftime with a deficit was a new obstacle, but Austin Peay State University women's soccer team rebounded for a 2-1 come-from-behind victory, September 9th, at Lipscomb.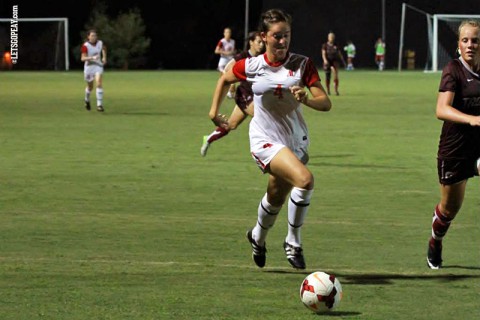 Austin Peay (4-0-1) equaled its longest unbeaten streak to open the regular season, tying the 2010 squad that went 5-0 to open the campaign. Despite taking a 1-0 lead into halftime, Lipscomb fell to 2-3-1 on the season.
Despite outshooting the Lady Bisons 9-4 in the opening half, the Lady Govs surrendered the opening goal to Lipscomb. In the 16th minute, Brittany Rupple rifled a shot that sophomore Nikki Filippone deflected off the crossbar. The deflection landed right at the feet of Ellen Lundy, who slid it past a fast-recovering Filippone for the goal and the first deficit the Lady Govs had faced in the 2013 regular season.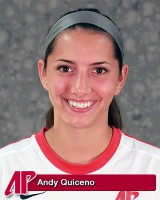 The Lady Govs best first-half chance came in the 37th minute when freshman Megan Sanchez, all five-feet, two-inches of her, got up and headed one toward the net. A diving save by Lipscomb's Anna Buhigas, one of five by her in the half, kept Austin Peay off the board in the first half for the second time in as many games.
Austin Peay turned on the offense in the second half. In the 63rd minute, senior Andy Quiceno netted her season's first goal, burying a shot from just inside the box. Senior Morgan Zigelsky got the assist and the Lady Govs had the equalizer. The goal gave Quiceno sole possession of eighth all-time with 11 career goals – passing her sister Joceline – and tied Zigelsky for fifth all time in assists with nine.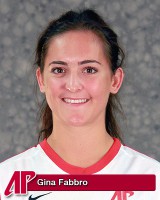 Nine minutes later, freshman Gina Fabbro netted her second game-winning goal for the Lady Govs. Tatiana Ariza slid a pass to Fabbro in front of the net, and the Coquitlam, British Columbia native flicked it into the nylon for the go-ahead tally.
Filippone made one save to take the victory, while Lipscomb's Buhigas made seven saves in a losing effort.
Halfway through a season-long four-match road trip, Austin Peay embarks on one of the longest, by distance, trips in program history when the Lady Govs travel to St. Bonaventure (6:00pm, September 13th) and Buffalo (10:15am, September 15th).