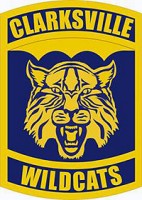 Clarksville, TN – Clarksville High School's girls soccer team scored three second-half goals – including two by Ella Baggett – to defeat longtime Region 5-AAA foe Hendersonville High School, 3-1, September 12th at Hilda J. Richardson Field.
Both teams currently ranked in the top 10 in the state played to a 0-0 draw after the first 40 minutes of play, but Baggett – a junior – broke the deadlock in the 47th minute.
She took a deep pass from beyond midfield by sophomore Salera Jordan, beat her defender and then got the shot past the Commandos' keeper Makensie Cotter for the 1-0 lead.
"We just didn't move the ball well in the first half," Clarksville High coach Jeff Jordan said. "We're pretty economical with our shots when we can get them, but we didn't do a good job of getting shots in the first half."
In fact, Clarksville only took five shots in the first half – with one being on goal.
It wouldn't take Baggett long to net her second goal of the night for the Lady Wildcats (4-1-0), as three minutes later she found herself in the box with a one-on-one matchup against Cotter and beat the freshman once again to make it 2-0.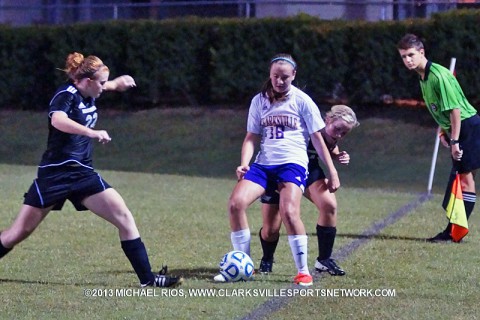 But Hendersonville (7-2-0) answered back in less than a minute, as the Commandos got their ensuing possession and got off a long shot from in front of the goal that hit off the cross bar and straight down, with junior Emily Parrott being able to beat the Clarksville defender for possession of the ball and was able to knock the ball into the left side of the net to cut the CHS lead back to one, 2-1.
Clarksville would add an insurance goal in the 67th minute, with freshman Gybson Roth getting a shot off from the right side of the Hendersonville goal that Cotter was able to get her hands on, but the ball slipped through her grasp and into the goal to make it 3-1.
Overall, Clarksville outshot Hendersonville 14-12 and 9-8 in shots on goal – with both teams getting two corner kicks each.
Sophomore Melia Correa was in goal for the Lady Wildcats, recording seven saves, while Cotter had six saves for Hendersonville.
Clarksville returns to action September 13th, as they travel to Memphis, TN to play in the Rivals Tournament where they will play three matches in three days versus University School of Jackson, St. Georges School and Collierville.
The Lady Wildcats next home match will be September 19th versus District 10-AAA opponent Rossview High School.