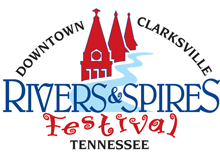 Clarksville, TN – The American Bus Association (ABA) recently announced that the Rivers & Spires Festival, to be held April 24th-26th, 2014 in Clarksville, Tennessee, has been named as one of the Top 100 Events in North America for 2014.
According to ABA, inclusion in the Top 100 list, published as a supplement to the September/October issue of Destinations magazine, indicates that Rivers & Spires offers excellent entertainment value to both tour groups and individual travelers from around the world.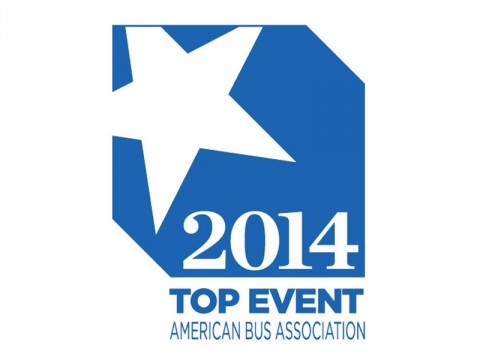 This will be the thirty-second annual release of the American Bus Association's Top 100 Events in North America list. What began as a way for motorcoach operators to incorporate new product into their itineraries has grown to one of the most sought-after lists by travel professionals, motorcoach operators and the general public.
"The attractiveness of the Rivers & Spires Festival as a don't-miss entertainment value is only part of why its selection this year is such a distinction," said Peter J. Pantuso, CTIS, ABA's president and CEO in prepared comments.
"The real news here is that Rivers & Spires has been recognized as a potential magnet for tourism dollars, at a time when reenergizing domestic tourism is so important to our spirit and our economy. The honor gives Rivers & Spires an important boost in visibility among professional tour planners."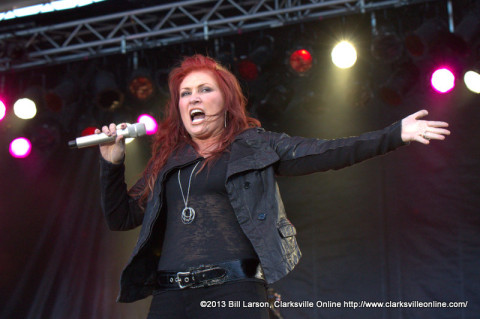 According to studies completed by researchers at The George Washington University and Dunham and Associates, one overnight visit by a motorcoach group can leave anywhere between $5,000 to more than $11,000 in a local destination's economy. Those dollars are spent on lodging, meals, admissions, fees, shopping, souvenirs, services and local taxes.
"Group tours are vital to our local economy and what we do in tourism recruitment," said Theresa Harrington, Executive Director of the Clarksville-Montgomery County Convention and Visitors Bureau.  "Rivers & Spires is a valuable asset that is not only a great event for our local community but also a tool to help recruit groups to visit our city and extend their stay."
ABA's 2014 Top 100 Events Selection Committee selected Rivers & Spires from hundreds of event nominations submitted by ABA members. Judges considered the event's broad appeal, its accessibility to motorcoaches and skill at handling large groups, and a variety of other relevant criteria.
The Top 100 Events list is available online at www.buses.org/News-Publications/Top-100.
About the Rivers & Spires Festival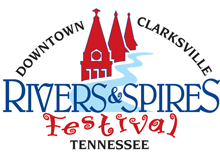 The 12th annual Rivers & Spires Festival will be held April 24th-26th, 2014 in Historic Downtown Clarksville. This event has five stages of entertainment with over 100 entertainers performing all three days. From children's activities, arts & crafts, car shows, military exhibits, shopping and so much more, this is truly an event for the whole family. Admission to the Festival is free including all concerts and many games and activities.
Become a fan on Facebook, follow us on Twitter, visit us at www.riversandspires.com, and join our text club by texting 'SPIRES' to 68255.