Written by Marlon Scott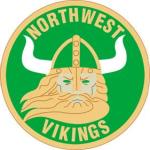 Clarksville, TN – The Clarksville Northwest High Vikings lost suffered their first AAA District 10 loss at home against the Springfield High Yellow Jackets, 50-26. The Yellow Jackets formula for success against the Vikings was simple. Hand the ball off to Trez Osborne
Osborne had 27 rushes for 314 yards and 6 touchdowns. Whether it was through the middle or on the edge, Osborne spun, broke tackles and sprinted past Clarksville Northwest High Viking defenders for three quarters. The Springfield High Yellow Jackets defense assisted Osborne by forcing 3 turnovers and giving their offense a short field to the end zone.
"That is a very hard-nosed competitive team," Clarksville Northwest High Vikings head coach Chris Austin said. "They shoved us on the line. Defensively, they smacked us in the mouth. Our fault right now is we keep getting ourselves in holes we can't get out of."
Osborne made his presence felt on the first play of the game. He burst through the middle and sprinted 60 yards to the Viking's 1-yard line before being tackled. He scored his first touchdown on the next play.
The Clarksville Northwest Vikings committed their first turnover 4 plays into their first offensive series. Quarterback Markel Kea fumbled the ball during a scramble. However, the Vikings defense stepped up and forced the Yellow Jackets to turn the ball over on downs.
The Yellow Jackets responded by scoring on their next three possessions, all touchdowns by Osborne. The longest was a 35-yard dash to the end zone.
The Clarksville Northwest High Vikings were only able to score once in the first half. They drove 53 yards on 8 plays to make the score 24-7 at the end of the first half. Kea completed 4 of 5 passes in the drive and finished it with a 10-yard rushing touchdown.
The Vikings momentum continued in the second half. Kea used short passes to lead the Vikings 60 yards on 13 plays and score on their opening offensive drive of the second half. He completed a 5-yard touchdown pass to Demarcus Hardiman to cut the Yellow Jackets lead to just 10 points, 24-14.
The Springfield High Yellow Jackets responded with another dose of Osborne. A short kickoff put the Yellow Jackets on the 50-yard line. It took only 3 rushes for Osborne to find the end zone for his 5th touchdown. The Vikings hopes were further dashed when they fumbled the ensuing kickoff and turned the ball over back to the Yellow Jackets.
Six plays later, the turnover turned into another Osborn touchdown and the Yellow Jackets extended their lead 37-13. Osborne left the game after his 6th touchdown, but the Yellow Jackets were still able to generate 2 more rushing touchdowns.
Despite their deficit, the Clarksville Northwest High Vikings continued to fight. Kea rushed for 2 more touchdowns. In addition to 3 rushing touchdowns, he completed 14 of 22 passes for 151 yards and a touchdown.
It was the Vikings second conference loss. They fall to 1-3 overall. Next, they go across town to play the Kenwood High Knights.
Photo Gallery