Season Tickets On Sale Now For 72-Game Slate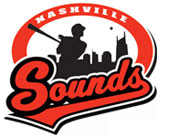 Nashville, TN – The Nashville Sounds announced their 2014 playing schedule today and will host 72 games at Greer Stadium during their 37th season of competition.
Nashville kicks off the Pacific Coast League season on Thursday, April 3rd in Omaha as part of a season-opening, eight-game road trip before beginning their 2014 home slate in Music City on Friday, April 11th, also against Omaha. The Sounds will conclude the season with a road trip, playing their final home contest on Wednesday, August 27th.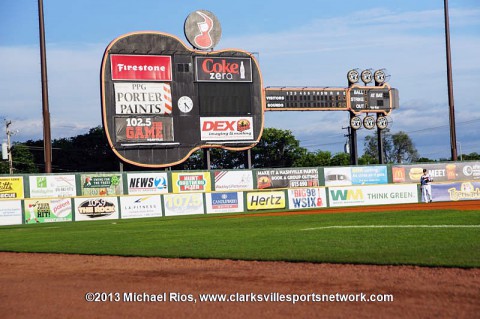 The 2014 home schedule includes 10 homestands and 31 weekend dates (Friday-Sunday) during what is sure to be another summer at the ballpark filled with affordable family fun.
Game times at Greer Stadium will remain the same as last season. Monday through Friday games will begin at 7:05pm, Saturday games will begin at 6:35pm, and Sundays will start at 2:05pm through June 15th and at 6:35 p.m. from June 29th through the end of the season.
The Sounds will host five weekday day games in 2014: three 11:05 a.m. contests on Wednesday, April 16th; Tuesday, April 29th; and Tuesday, May 20th; and two 12:05 p.m. games on Monday, May 5th, and Tuesday, June 3rd.
The Pacific Coast League continues its use of an unbalanced 144-game schedule format in 2014, but the circuit has been realigned to accommodate the addition of El Paso, Texas as a new franchise, replacing Tucson, Arizona.
Nashville transfers to a new division in 2014, joining Memphis, New Orleans, and Round Rock in the American Conference Southern Division. The Sounds' previous American Conference Northern Division will consist of Colorado Springs, Iowa, Oklahoma City, and Omaha.
The Sounds will play 16 games (eight home, eight away) against teams in the American Conference. Nashville will host each of the four Pacific Conference Northern Division teams – Fresno, Reno, Sacramento, and Tacoma – in four-game series at Greer Stadium. The Sounds will travel to each of the four Pacific Southern clubs – Albuquerque, El Paso, Las Vegas, and Salt Lake – for four-game sets.
The Sounds are proud to continue to be the best and most affordable sports and entertainment value in Music City.
Season ticket plans are currently available for $600.00 per seat, which breaks down to just $8.33 per game – a savings of $6.67 over day-of-game pricing.
Season ticket holders may also purchase premium season-long parking passes for $200.00 for a reserved section of the parking lot convenient to the main entrance.
Season tickets, mini-plans, and group outing packages are currently on sale. Contact the Sounds box office at 615.690.HITS (4487) or click here for further details. Individual game tickets will be available for purchase in March.
The 2014 season will be the Sounds' 17th year in the Pacific Coast League and their 10th as the Milwaukee Brewers' top affiliate. The 2014 promotional schedule and road game times will be released at a later date.