Clarksville, TN – The weekly Clarksville Parks and Recreation Department Recreation Report provides Clarksvillians with a glimpse at the activities and events that are available from the Parks and Recreation Department for them to enjoy together as a family.
This weeks highlights include:Winter Gym Program, Handmade Holidays, 54th Annual Lighted Christmas Parade Seeks Entries, Christmas on the Cumberland Activities Scheduled, Santa's Elves to Visit the Community Centers and Swim with Santa.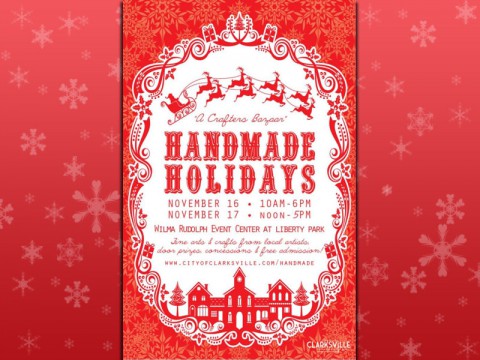 Winter Gym Program Begins Tuesday
The Clarksville Parks and Recreation Department and the Clarksville-Montgomery County School System have partnered to provide a winter gymnasium program at Byrns-Darden Elementary School.
Beginning November 12th, youth and adults ages 13 and up are welcome to participate in FREE play basketball every Monday, Tuesday, and Wednesday evening from 6:00pm to 9:00pm, through March 26th, 2014.
Participants register on-site. Children 13 and under must be accompanied by an adult.
Handmade Holidays
Looking to do some early Christmas shopping? Don't miss the 2nd Annual Handmade Holidays event, November 16th, 2013 from 10:00am to 6:00pm and November 17th, 2013 from noon to 5:00pm at the Wilma Rudolph Event Center at Liberty Park.
Visitors can shop from 65 local artists featuring handmade and handcrafted items, enjoy door prizes, concessions and free admission!
54th Annual Lighted Christmas Parade Seeks Entries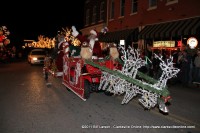 This year's parade, proudly presented by the City of Clarksville, the Montgomery County Government, Agero, and U.S. Bank, will take place Saturday, December 7th, 2013 at 5:00pm in Downtown Clarksville.
Don't miss the Budweiser Clydesdales and the 101st Army Band! This year's theme: "A Storybook Christmas". Interested in participating? Entry forms are available at the Clarksville Parks and Recreation office, online at www.cityofclarksville.com/parade and www.mcgtn.org .
Deadline to enter is December 5th.
Christmas on the Cumberland Activities Scheduled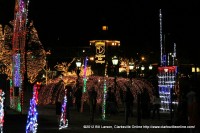 The Christmas on the Cumberland Grand Opening Celebration will take place, November 26th at McGregor Park. Join us at 6:30pm to watch the entire RiverWalk come to life with over one million lights! This popular Christmas on the Cumberland walk-through event will be open through January 4th. Event hours are 5:00pm-10:00pm, Sunday through Thursday and 5:00pm-11:00pm on Fridays and Saturdays.
Family friendly activities will take place multiple Friday and Saturday nights from 6:00pm-8:00pm. Kids will have the opportunity to decorate cookies, create crafts, and enjoy special performances by local dance groups.
Visit www.cityofclarksville.com/coc for a full schedule of activities!
Santa's Elves to Visit the Community Centers
Santa's crew is coming to town and visiting each of our three community centers!
Burt-Cobb Center:
December 10th from 5:30pm-7:30pm.
Kleeman Center: December 11th from 6:00pm-8:00pm.
Crow Center: December 16th from 6:00pm-7:00pm.
Families are welcome to have photos taken of their children as they visit with Santa's elves, enjoy snacks and games, all at no cost. Children will also have the opportunity to write letters to Santa to send along with Santa's elves at both the Kleeman and Crow Center.
Swim with Santa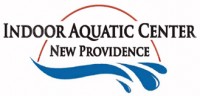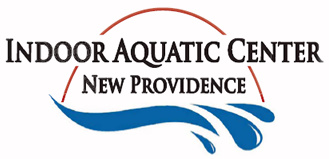 This year your child can Swim with Santa at the Indoor Aquatic Center! Santa will be visiting the pool from 2:00pm-4:00pm on Sunday, December 15th. Families can enjoy refreshments, crafts with Mrs. Claus, a photo booth and swimming! When Santa heads back to the North Pole, feel free to stick around and swim! Cost is $5.00 and covers admission to the pool.
Everyone entering the facility must pay admission.