Patients with scheduled appointments encouraged to call and cancel if safety is a concern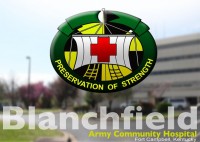 Fort Campbell, KY – Although Fort Campbell is operating with mission essential personnel Friday, December 6th due to inclement weather, Blanchfield Army Community Hospital (BACH) will continue to provide patient care and fulfill scheduled appointments.

Patients with scheduled appointments may experience delays due to possible staff shortages, if road conditions are unsafe.

Hospital staff members who have been designated inclement weather essential may need to leave for work earlier to arrive on time and safely.

Hospital staff members who are not designated as inclement weather personnel should not report to work to help reduce traffic on the installation.

Hospital leadership encourages patients to use their best judgment when traveling to appointments in bad weather. Patients who feel the roads are unsafe should cancel or reschedule appointments by contacting the Call Center at 270.798.4677 or 931.431.4677 from 6:00am – 6:30pm or leave a message after hours.

Patients who would like to reschedule a specialty appointment should contact the specialty clinic directly. For example, Women's Health Clinic patients should call 270.798.8151 and select option 1 to schedule, cancel or reschedule an appointment.

The Emergency Center will continue to provide acute and emergency medical care.

For up-to-the-minute information regarding BACH's inclement weather operations, please visit the BACH Facebook page at www.facebook.com/BACH.Fort.Campbell .



Sections
News
Topics
Bach, Blanchfield Army Community Hospital, Fort Campbell, Fort Campbell KY, Winter Weather