Written by Nathan Sizemore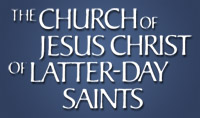 Clarksville, TN – Due to weather conditions the annual Festival of the Nativity, hosted at 3242 US Highway 41-A South in Clarksville, by The Church of Jesus Christ of Latter-day Saints, will be rescheduled to Friday-Sunday, December 13th–15th, 2013, from 5:00pm–8:30pm each night.
The festival, a free public event, displays over 400 Christmas nativity sets from around the world, including a live nativity scene, and is staffed by volunteers from Northern Middle Tennessee and Southern Kentucky.
As a new feature to this year's festival, the Church offers a free, Christmas-theme, family photo furnished by a professional photographer to any family or individual attending.
The Church will also display nativity-theme visual art created by local artists that includes a fine art photography collection based on the Christmas story from Luke 2, depicting the birth of Jesus Christ in Bethlehem.
The festival will also feature musical performances centered on Christmas each evening of the event.
Numerous Christmas trees and over 400 poinsettia plants will be on display throughout the weekend. The Nativity Festival is an indoor, annual, free event, now in its fourth year, hosted by members of The Church of Jesus Christ of Latter-day Saints, as a gift to the community. Hundreds of community members attend the Festival of the Nativity each year.
For more details please visit www.christmasnativity.org.