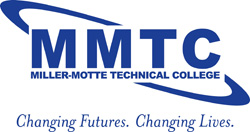 Clarksville, TN – Stacy Robers is the mother of two young sons. She also has her RN and works in the health field at Miller-Motte Technical College instructing the CNA (Certified Nursing Assistant) students. For those who know Robers, it is not a surprise that she would rather donate the money, that she would spend on her son Ethan's first birthday for gifts, to the NICU (Neonatal Intensive Care Unit) at Monroe Carell Jr. Children's Hospital at Vanderbilt and use it to bless others.
The reason Robers is donating that money is because she knows first-hand how hard it is to have a preemie. Robers explains how helping others who have preemies can make such a big difference after their birth and during the time needed for their babies to grow. This is the message that Robers posted on her Facebook page.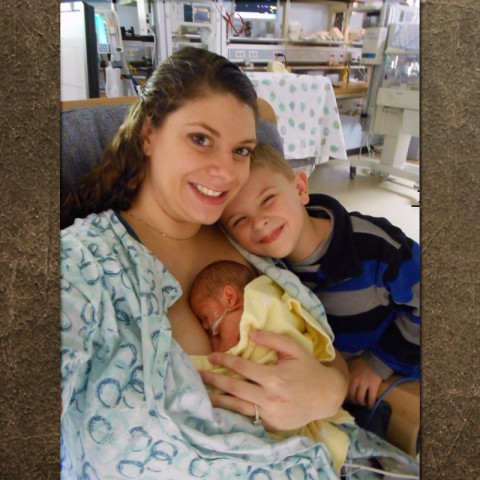 "For a few weeks I have been debating about whether I should do a first birthday party for Ethan or not. On the one hand, it's his first birthday, I want him to have the pictures to look back on and for us to have the memories. I didn't get to celebrate or enjoy so many milestones that I would have had he been born on time so this could be a great one to celebrate the way I had always imagined.
On the other hand, he is born during flu/RSV season so there's some concern about his safety. His pediatrician feels that this season we should play the safety card over the "normal/socializing" card still but I think even more so the reservation is that truthfully, his first birthday is not 100% exciting.
The day that he was born, no one cheered, no one felt ecstatic or cried tears of joy. The day he was born was a frightening, terrifying and traumatic day for me. And while I'm thrilled and ecstatic now seeing that Ethan survived and is thriving, the scary memories from that day are very much real still.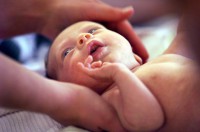 The truth is, celebrating preemie birthdays are hard. They are bittersweet moments filled with intense and mixed emotions. We cherish so much every single hurdle that these little warriors have overcome. We are indescribably grateful, in awe, and inspired by our strong fighters, but we aren't that far out from that fateful day Ethan decided to come early despite everything we tried to do to keep him in.
In addition, though Ethan is turning one year old, he won't be behaving like a one year old. He won't be walking, he won't be sitting at the cake clapping after everyone has clapped for him, and he won't be able to eat the cake. In some ways, having a first birthday party, for essentially a 9 month old, feels heartbreaking.
And yet, his first birthday marks a year of triumph. Not only for all the obstacles he has overcome, but it's also an anniversary of Ben and I being his parents for 1 year. Our parenting has not looked anything like we had ever imagined. We never thought our baby would be a newborn for 6 months… that planning a surgery and countless doctors' appointments would all have to be part of the job. But it has, and we will have made it to the one year mark which deserves a celebration of its own.
I had someone ask me today, "Why would planning a preemie's birthday be different than any other baby's?" This made me realize that I had to have a birthday party, not only to celebrate the year of miracle's I have witnessed but also to raise awareness for all the little fighters out there.
Having said that, in lieu of presents this year I will be accepting donations in the form of receiving blankets, preemie clothes, or gift cards for gas or food for the parents of preemies at the NICU at the Monroe Carell Jr. Children's Hospital at Vanderbilt. These are all things that we had to purchase on our own and during that difficult time the last thing I wanted to worry about was where can I find preemie clothes and how can people of less means afford the cost of visiting a child in the NICU. To give you an idea of what that cost was, we spent around $1,500 a month in food, gas, and items needed during each month Ethan was hospitalized."
Robers thought she would tell her colleagues at MMTC what she was doing for Ethan's birthday and ask if anyone there would like to donate. She took it one step further and asked if Miller-Motte could be a collection site. Campus director, Gina Castleberry, was delighted to help. "Miller-Motte welcomes the opportunity to be involved in such a worthwhile cause. Not only do we have staff who have had babies in the NICU, but we have students and graduates who have as well. We are delighted to be a collection site for Ethan's birthday gifts to Vanderbilt's NICU," said Castleberry.
Monroe Carell Jr. Children's Hospital at Vanderbilt is aware of what Robers is doing and is supporting the event as well. Robers son Ethan's birthday is January 6th, but the collection will be going on through the whole month of January.
Donations in the form of receiving blankets, preemie clothes, or gift cards for gas or food for the parents of preemies can be dropped off in the lobby of the main Miller-Motte building located at 1820 Business Park Drive between the hours of 8:00am to 5:00pm Monday through Friday.
In closing Robers said, "Thank you to everyone who is going to donate. I know how much this will mean to those parents who are going through what I did a year ago."