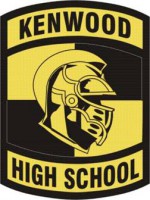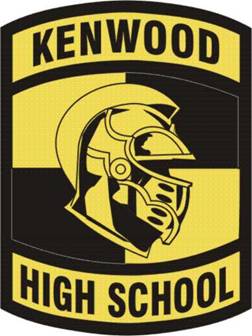 Clarksville, TN – It wasn't pretty most of the night, January 10th, but the Kenwood High Knights will take the ugly District 10-AAA victory over the Rossview High Hawks, 54-31, as they remain undefeated in district play.
Turnovers along with missed shots and free throws kept the scoring down in the first half for both teams, as Kenwood (14-3, 5-0 District 10-AAA) only scored 21 points before intermission – but still led by 10 points with Rossview only managing 11 points in the first 16 minutes of action.
Kenwood got out to a 4-0 lead on buckets by Legree Hairston and Daniel Norl in the first 1:38 of the game, but Rossview (4-7, 3-3 District 10-AAA) answered back with five straight points – on a three by Javon Vaughn and a two-point field goal by Julian Thompson-Clay to go up 5-4.
Norl would lead all scorers with 19 points, while Thompson-Clay led Rossview with 18 points.
Little did anyone know, but that would be the Hawks only lead of the night, as Kenwood retook the lead 6-5 on a bucket by Norl, with 4:23 left.
Rossview would only score two ore points the rest of the opening quarter – on two free throws by Vaughn – but would miss four other free throw attempts in the period, while also committing several turnovers.
Things weren't much better for Kenwood, as they missed all three of its free throw attempts in the quarter, while hitting only two more shots from the floor in the final four minutes of the opening quarter to lead the Hawks 10-7.
The two teams would trade baskets to open the second quarter, but the Knights would Rossview scoreless over the next 5:05, while slowly building its lead out to 10 points, 19-9, with 1:30 left before intermission.
Cannon Campbell would end scoreless drought for Rossview with a bucket at the 1:05 mark to make it 19-11.
But the final 65 seconds of the first half ended with neither team hitting a shot from the floor, while only hitting two of five free throw attempts – both by Kenwood – to have the Knights lead at halftime, 21-11.
As the two teams came out of halftime, Kenwood extended its lead out to 17 points, 31-14, with a 10-3 burst out of the gate in the first 2:34.
Rossview would try to claw its way back into the contest with a 5-0 run to make it a 12-point game, 31-19, with 3:04 left in the third.
But that would be as close as the Hawks would get, with Kenwood closing out the third period by scoring five of the final seven points in the stanza to lead by 15 points, 36-21, heading into the fourth quarter.
The final eight minutes would see the Knights finally start to pull away, as they scored the first five points of the period to go up 20, with Rossview never getting any closer than 18 points the rest of the way before seeing the Knights come away with a 23-point victory.
Photo Gallery
Box Score
Kenwood 54, Rossview 31
| | | | | | |
| --- | --- | --- | --- | --- | --- |
| | 1 | 2 | 3 | 4 | Final |
| Kenwood Knights | 10 | 11 | 15 | 18 | 54 |
| Rossview Knights | 7 | 4 | 10 | 10 | 31 |
Kenwood: Angel Hall 4, Matthew Norl 3, Jimario Rivers 12, Daniel Norl 19, Legree Hairston 6, Keith Dowlen 10. Team totals 22 8-18 54.
Rossview: Javon Vaughn 5, Cannon Campbell 2, Charles Talleyrand 1, Donterius Peacher 2, David Ross 3, Julian Thompson-Clay 18. Team totals 9 12-22 31.
3-point field goals: Kenwood 2 (D. Norl 1, Dowlen 1), Rossview 1 (Vaughn 1).
Records: Kenwood 14-3, 5-0 District 10-AAA; Rossview 4-7, 3-3 District 10-AAA.