Austin Peay Governors vs. Southern Illinois Edwardsville
Thursday, January 16th, 2014 | 7:00pm CT
Edwardsville, IL | Vadalabene Center

Clarksville, TN – The Austin Peay State University men's basketball team (8-9, 2-1 OVC) travels Thursday to Edwardsville, IL to take on the SIU Edwardsville Cougars (4-13, 1-3 OVC).

This is the fourth meeting between Austin Peay and SIU Edwardsville, with the Governors holding a 2-1 advantage. The two teams split last season's two contests, the Cougars winning in Clarksville and the Govs returning the favor with a victory in Edwardsville.

The Governors enter the contest with an overall 8-9 record with a 2-1 mark in the OVC and sit in second place in the OVC West Division. They are coming off an 89-67 OVC lost at Murray State, Saturday. The Govs are looking for their first OVC road win against SIUE.

The contest represents a return home for APSU senior forward Will Triggs, who played his prep basketball at Edwardsville High School.
Austin Peay Governors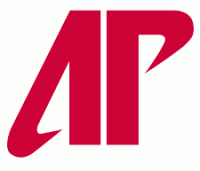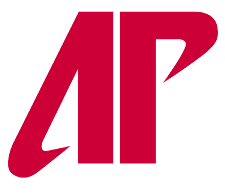 The Governors are led by senior Travis Betran and sophomore Chris Horton who each average 13.8 points a game. Edwardsville native Will Triggs is third on the team in scoring, averaging 11.6 points per game. Horton is third in the OVC in rebounding, averaging 10.0 rebounds per game.
Triggs enters the Illinois weekend—the Govs head to Eastern Illinois, Saturday—needing 27 points for 1,000 for his career. He had 17 in APSU's loss at Murray State.
Reserve Austin Peay sophomore guard Zavion Williams has scored in double figures four straight contests, including 16 points against Murray State (7-of-12) field goals. He also had seven assists for the second time in the last three games.
Since the Christmas break, senior guard Travis Betran has scored in double figures all four contests, finishing with 17 points against Murray State. He is 26 of 49 (53 percent) from the floor in those four games, including 16 three pointers.
SIU Edwardsville Cougars
Down by as many as 21 points Saturday, SIUE men's basketball mounted a furious comeback attempt, only to come up short, falling 64-63 to Tennessee Tech at the Eblen Center.

After a layup by Donivine Stewart got the Cougars within one, 64-63, with 20 seconds left, Tennessee Tech's Shirmane Thomas was fouled on the ensuing inbound play. Thomas missed a pair of free throws.

The second of which was rebounded by SIUE's Maurice Wiltz. Wiltz fed the ball to Stewart who weaved through traffic to get to the basket. His finger roll missed, as did Ray Lester's put back attempt as time expired.

SIUE comes in at 4-13 overall and 1-3 in the OVC. The Cougars are led by sophomore guard Donivine Stewart, a Bradley transfer who is averaging 11.5 ppg. The balanced Cougars have eight players averaging not only at least 6.6 ppg but more than 20 minutes played per contest.

The Cougars are coached by Lennox Forrester, who is in his seventh as coach and owns an overall 63-123 record.
What You Should Know
The Series: This is the fourth meeting between, Austin Peay and SIU Edwardsville, the second-youngest Ohio Valley Conference member. The Governors own a 2-1 advantage, splitting last season's two meetings. The Govs lost at home to 66-53 to the Cougars, January 17th, 2013, before they claimed a 83-71 decision in Edwardsville, February 16th.
Deeper Meanings
What A Win Would Mean
It would make the Governors 9-9 heading into Saturday's contest at Eastern Illinois. It would make the Govs 3-1 in the OVC. It would make the Govs 3-1 in 2014. It would be it would improve the Govs to 2-6 on the road. They would go to 1-1 on the road in OVC play. It would improve the Govs to 3-1 against SIUE. It would give Dave Loos a 3-1 record against SIUE. It would make Loos 3-1 all-time against SIUE coach Lennox Forrester. It would be Dave Loos' 461st career victory.
What A Loss Would Mean
The Govs would drop to 8-10 overall. They would fall to .500 in OVC play at 2-2. They would slip to 2-2 in 2014. It would drop APSU's road record to 1-7. It would be APSU's fifth straight road loss. Loos would drop to 461-396 overall and 379-343 as the Governors head coach.
Streak Lives
Despite being limited to 15 minutes because of foul trouble, Chris Horton still managed to tie Will Triggs for the rebound lead against Murray State with seven. He has led or been the rebound co-leader in all 17 games this season.
Rebound Battle
The Governors 39-38 rebound edge against Murray State was the seventh time this season the Govs won the rebound battle.
Numbers Tell The Story
When Murray State out-shot the Govs 47.6 percent to 44.3 percent, it left the Govs 0-6 when the opponent wins the field-goal shooting battle.
Nothing Free
The 14 free-throw attempts against Murray State were the Govs' third fewest this season while the seven makes ranked tied for the fewest made.
Media Center
Radio: Governors Radio Network
Play-by-Play: David Loos
Analyst: Brad Kirtley
WVRY 105.1-FM,
www.letsgopeay.com
Sections
Sports
Topics
APSU, APSU Athletics, APSU Basketball, APSU Men's Basketball, APSU Sports, Austin Peay State University, Brad Kirtley, Chris Horton, Clarksville, Clarksville TN, Cougars, Dave Loos, David Loos, Donivine Stewart, Eastern Illinois, Eblen Center, Edwardsville IL, Governors, Governors Radio Network, Govs, Lennox Forrester, Murray State, Ohio Valley Conference, OVC, OVC West, OVC West Division, Racers, SIU Edwardsville, Tennessee Tech, Travis Betran, Vadalabene Center, Will Triggs, WVRY 105.1 FM, Zavion Williams