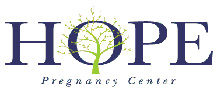 Clarksville, TN – Hope Pregnancy Center will host a 9-week Hope for Healing group for those who have experienced abortion.
This abortion recovery program helps women and men work through the often painful emotions connected to a past abortion experience, and enables them to experience the healing available through God's grace.
Hope for Healing
If you or someone you love would benefit from a group like this, contact Jennifer Turner at 931.645.2273, by email at JT.hopeforhealing@gmail.com, or visit Hope Pregnancy Center's website at www.SpeakingHOPE.com to learn more.
All inquiries are confidential and there is no cost to participate. Groups are forming now. One-on-one opportunities are also available.