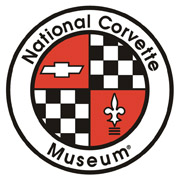 Bowling Green, KY – On Wednesday, February 12th, a giant sinkhole collapsed inside the Skydome area of the National Corvette Museum. Eight Corvettes fell into the sinkhole and were damage in the incident.
Today, Friday, February 13th, the Museum provided an update on the status of the sinkhole. Mike Murphy of Scott, Murphy and Daniel Construction led the conference.
In addition to his team there were representatives from the Structural Engineering Firm, Geo Technical Firm, Western Kentucky University Mechanical Engineering, Western Kentucky University Geology Department, Karst Experts and Civil Engineers.
According to Mike Murphy, "This is very common for this area. What's not common is for one to swallow 8 Corvettes. It is repairable. The building foundation and structure is in good condition."
They will be securing the sinkhole and surrounding areas so that even if there is a future sinkhole nearby it will not affect the Museum. It will take 2-3 weeks to stabilize and secure the area (the red spire, the walls of the sinkhole) then the process of vehicle recovery will begin.
It will take 4-6 days to retrieve the vehicles. After that, they will replace earth and the floor system. The plan  is to start everything on Friday.
"We are confident that it will be done in time for the Museum's 20th Anniversary celebration in August," stated Wendell Strode, Museum Executive Director.
About the National Corvette Museum
The National Corvette Museum is the 'Gateway to All Things Corvette' and a member-driven, 501(c)(3) non-profit foundation. Weekly news on the latest Corvette developments, racing updates, event features and raffles are available by subscribing to "NCM eNews" at: corvettemuseum.org/ncmenews.
Dedicated to the mission of celebration, education and preservation, the Museum is open seven days a week, 8:00am to 5:00pm CT – located at Exit 28 on I-65 in Bowling Green, KY.