SIU Edwardsville Cougars vs. Austin Peay Lady Govs
Saturday, February 15th, 2014 | 5:15pm (CT)
Clarksville, TN | Dunn Center (7,257)

Clarksville, TN – After a two-game stretch that dropped them from fourth in the OVC overall standings to seventh, Austin Peay State University women's basketball team (9-16, 6-6 OVC) looks to get back on track when the Lady Govs host the SIU Edwardsville Cougars (8-16, 4-7 OVC), 5:15pm, Saturday, at the Dunn Center in the first half of a doubleheader.
After Tennessee State halted a four-game winning streak, February 8th, the Lady Govs returned to Nashville Tennessee for a February 10th contest at Belmont.
The Lady Govs took the third-place Bruins down to the wire, but Belmont pulled away at the end in a 69-67 contest. Kristen Stainback led the Lady Govs with 14 points on the evening, but as a team Austin Peay shot just 25 percent (3-for-12) from three.
SIU Edwardsville is near the bottom of the OVC standings but come into the contest after one of the season's most impressive victories when they handed UT Martin its seasons first loss in a 65-62 February 8th defeat. The Cougars have won two of their last three, which helped earn Micah Jones OVC Player and Freshman of the Week honors last week.
The last time these squads met, Austin Peay emerged with a 77-67 win at the Vadalabene Center thanks to a combined 39 points off the bench from sophomore Tiasha Gray (20) and freshman Tearra Banks (19). The Lady Govs forced 20 turnovers, which they turned into 26 points.
Austin Peay Lady Govs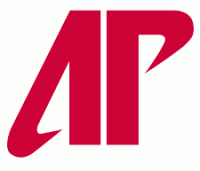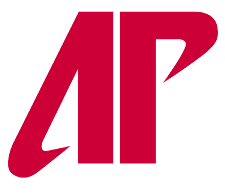 The Lady Govs are 4-3 on the road in OVC play this season while posting a 2-3 mark at home. Four APSU players are averaging 10 or more points in conference play, with sophomore Tiasha Gray's 14.7 mark leading the squad.
Five APSU players have recorded a double-double this season, sophomore Jennifer Nwokocha leading APSU with five double-doubles. Austin Peay has snapped a pair of 10-game losing streaks during the season – a 10-game overall losing streak was stopped with a win at Morehead State, January 13th, and a 10-game home OVC losing streak was ended with a January 25th win against Tennessee Tech.
Austin Peay's non-conference strength of schedule (.542 win percentage) ranks 61st according to WBBState.com.
SIU Edwardsville Cougars
SIU Edwardsville is just 3-9 in the OVC this season and 7-18 overall, but come into Saturday having won two of their last three against NJIT (February 3rd) and OVC West-leading UT Martin (February 8th).
The Cougars have allowed opponents to shoot just 40.9 percent this season, fourth in the OVC. On the other end, they pull down 37.4 percent of their own missed shots, the top offensive rebounding percentage in the conference.
Guard Tierny Austin is the only player in the OVC to rank in the top five in steals (t-5th, 1.7 spg) and rebounding (5th, 7.5 rpg) and the top 15 in scoring (14th, 13.3 ppg).
An Austin Peay Win Would
Snap a two-game losing streak… Be its third win in a row against SIU Edwardsville… Make it 4-3 against the West Division… Make it 5-7 overall and 3-3 in OVC action at home this season… Improve Carrie Daniels' record to 89-154 overall and 59-80 in OVC action… Make the Lady Govs 442-626 overall since 1976-77.
Defensive Posturing
Austin Peay has held an opponent to under 40 percent shooting in 7 of its last 10 games, something they accomplished just 5 times in the season's first 15 games. APSU ranks 2nd among league defenses in field-goal percentage defense, limiting opponents to 38.5 percent shooting in OVC action.
Only Austin Peay and EKU rank in the top five in both field goal percentage and field goal percentage defense in OVC play. The Lady Govs lead the OVC with 30.8 defensive rebounds per OVC game and rank 4th in total rebounding with 41.7 rebounds per game.
APSU is limiting OVC opponents to 30.4 percent shooting inside the 3-point arc, third-best among OVC squads.
Three The Easy Way
Tiasha Gray, Nicole Olszewski and Kristen Stainback scored in double figures five times in January, with the Lady Govs going 5-0 in those contests. The trio have been unable to reach double figures in the same contest so far in February.
Broadcast Information
Primary Radio: Governors Sports Network
Play by Play: David Loos
Color: Van Stokes
Secondary Radio: WAPX Magic 91.9
Play by Play: Josh Stephenson
Color: Blake Ball
ipTV: www.OVCDigitalNetwork.com
Play by Play: Kyle Harrison
Color: Mark Owens
Live Audio: www.LetsGoPeay.com
Live Stats: www.LetsGoPeay.com