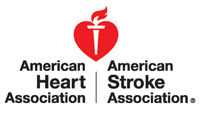 San Diego, CA – Routine vaccinations may reduce the higher risk of stroke in children that is associated with common infections, according to research presented at the American Stroke Association's International Stroke Conference 2014 in San Diego.
In a large, international study, researchers are examining the link between infections and ischemic stroke – those caused by a clot blocking blood flow in or near the brain.
They interviewed parents or guardians of 310 children who had strokes to determine if their children had an infection beforehand and if so, when.
They compared this to 289 children who didn't have a stroke, but went to the doctor for an annual checkup, trauma or routine follow-up for headaches or developmental delays.
Any infection the week before was linked to more than six times the risk of stroke, according to the abstract. Eight percent of children who had a stroke versus 2.4 percent who did not have a stroke reported a cold or upper respiratory infection the week before.
However, routine vaccinations for polio, measles, mumps, rubella and pneumococcus were associated with a lower stroke risk.
"The protective association of routine vaccination against childhood stroke provides a widely available means of prevention, and this information can easily be dispersed by pediatric healthcare providers," said Nancy Hills, Ph.D., M.B.A., lead researcher and assistant professor of neurology at the University of California, San Francisco Medical Center.
The median age of children in the study was 7½ for children with a stroke and slightly above eight for the non-stroke group.
"Because many childhood strokes appear to have no clear cause, and others likely have more than one cause, preventive measures have not been forthcoming," Hills said. "It is very promising that childhood vaccinations appear to have a protective effect."
For more information: