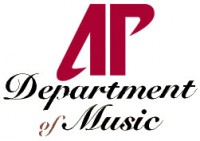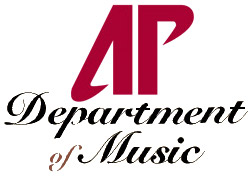 Clarksville, TN – Dr. Stanley Yates, Austin Peay State University professor of music and coordinator of guitar studies, has been invited to complete a 10-day residency at the Universidade Federal do Rio Grande do Sul at Porto Alegre, Brazil.
Recently named that country's highest-ranking postgraduate institute by the Brazilian Ministry of Education, UFRGA has been awarded funding to provide residencies for international scholars. Yates' visit will take place March 11th-23rd.
Along with a series of lectures and guitar masterclasses, Yates has been asked to present a department-wide lecture dealing with the interpretation of the music of J. S. Bach. He will also perform in recital during the residency.
Yates is known for his best-selling music editions and internationally acclaimed Bach recording, along with his widely published scholarly articles (published in 10 languages).
He has also established an international performing career, including recent trips to Australia, Romania and Italy. His visit to Bangladesh was given daily coverage by national television, radio and newspapers, and it was regarded as one of the first significant Western classical music activities to take place there.
His several recent trips to Romania have included a live broadcast with the Romanian National Radio Orchestra, along with a performance at the Royal Palace of Sinaia, filmed for a national television documentary dealing with the classical guitar.
Yates is featured in the standard reference work, "The Classical Guitar: Its Evolution, Players and Personalities Since 1800," and "Instrumental Influences: Reflections on the Classical Guitar from the Instrument's Most Influential Performers and Pedagogues." He has been described by the Journal of the Guitar Foundation of America as "one of the leading pedagogues of our era."
During his time at APSU, Yates has received a 'Distinguished Artist Award' from Bergen College and an APSU Presidential nomination for the Robert Cherry Outstanding Teaching Award (a national teaching award sponsored by Baylor University).
Alumni of the guitar program at APSU have received prizes in numerous regional and national performance competitions, along with graduate assistantships, teaching fellowships and faculty positions at universities and colleges throughout the country.
Soon to enter his 20th year at APSU, Yates received the University Faculty Award for Scholarly and Creative Achievement in 2002.