Austin Peay Sports Information

Clarksville, TN – Austin Peay State University men's basketball team has gone international for two of its first three signees of the 2014 spring recruiting period while the third comes from just a short drive down the road.
Assane Diop (ah-san jop), a 6-8, 230-pound forward who hails from Dakar, Senegal, and played junior college basketball at Cloud Community College in Concordia, Kansas, has signed a letter of intent to play basketball at APSU.
Meanwhile, the Governors also added a pair of 6-4, 195-pound perimeter players in Domas Budrys (doe-MAS boo-drus), a guard from Krentinga, Lithuania, and Chris Porter-Bunton, a guard from Warren Central in Bowling Green, KY.
Diop grew up in Dakar, gaining limited basketball exposure, before ending up in Nobeoka, Japan, to play his prep basketball at Gakuen High School. With the help of Brian Benjamin, the founder of WorldPlayerID, he came to Cloud for the 2012-13 season, where he was a teammate of current Gov Ed Dyson and Alioune Mboup, brother of the Govs' Serigne Mboup, while sitting out as a redshirt.
Still relatively new to the game, Diop played in 30 games this season, with 20 starts. He averaged 7.8 points, shooting 41 percent from the floor, and 5.5 rebounds per game. He scored in double figures 10 times, including a season-best 27 points and 17 rebounds against Highland Community College. He also had 33 blocks.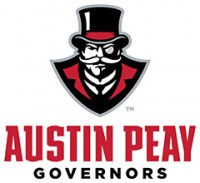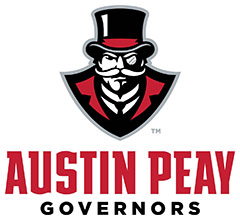 Diop was heavily recruited by Mercer, Missouri State, Drake, Wright State, Morehead State and South Carolina State. He also garnered interest from Gonzaga and Wichita State.
"Assane is going to be an outstanding player," APSU coach Dave Loos said. "He is very athletic and very aggressive. You can refer to him as a stretch-four. He is a guy who can shoot the ball from the three (-point) range and plays hard, he wants to be successful—he appears to be very competitive.
"What stands out about him is size and mobility coupled with his ability to shoot the ball from the perimeter. When you look at a guy his size, it is surprising when you see him shoot the ball from three. He is pretty skilled."
"Assane is a great kid with a tremendous upside," said Chad Esbaugh, coach at Cloud County. "He is relatively new to the game but loves to work. I think that Austin Peay is getting a great player and person!"
With Mboup and Dyson already Governors it should be an easy transition for Diop, who will compete for playing time along the front line next season. He will have three seasons of eligibility remaining.
"We would have taken him if he had two years left but to have three years is a bonus," Loos said. "We are excited about that.
"He was comfortable here with Serigne and Ed was his (juco) teammate. We had a little track record with his coach—(assistant) Corey (Gipson) did a good job with this recruiting."
Budrys is expected to provide perimeter fire power to the Govs forces. As a junior at Kretingos Jurgio Pabrezos High School in Lithuania he averaged 11 points, 6.0 rebounds and 3.0 assists per game, scoring a career-29 points along the way, after averaging 10 points per game as a sophomore.
Previously he tried out for Lithuanian 16-under and 17-under national teams while also playing for the Knasius Basketball Academy for three seasons.
He chose to come to the U.S. to play his senior season at Parkview Christian School in Lincoln, NE. However, he never got an opportunity to play, being declared ineligible by the Nebraska School Activities Association (NSAA).
"He is a shooter," Loos said. "That is a piece we wanted to add to our team. He is a terrific spot shooter who is learning to play off the dribble. Once again he is a kid who impressed me in how he handles himself. "
Budrys did compete in the Omaha Metro All-Star Basketball game earlier this month, including the three-point contest.
He currently is averaging 23 points per game for the John Baylor Text Prep club basketball team while also averaging 10.5 ppg for Team Nebraska Express AAU club. Despite his under-the-radar existence this season, APSU assistant Bret Campbell still was able to identify his worthiness.
"Everybody I talked to about always bring up his work habits," Loos said. "He is really driven to continue to improve. His calling card is his jump shot."
Porter-Bunton just was named to the Kentucky All-Star team, Thursday, that will play the Indiana All-Stars this summer. It caps an outstanding senior season. Porter-Bunton averaged 16 points and seven rebounds and four assists a game his final prep season.
He led Warren Central High School to the 4th Region finals and a 24-6 record, including a 15-4 region mark—the Dragons were 103-30 overall during his career. His high school career consisted of Warren Central capturing two district and region championships.
This season Porter-Bunton hit the game winner at the buzzer to defeat 5th Region Elizabethtown. He scored 22 points in each of the two games against arch-rival Bowling Green. He also scored a career-high 33 points against Allen County-Scottsville, another rival, on his Senior Night. In the 4th Region victory against Monroe County, Porter-Bunton scored 16 consecutive points, finishing the game with 21 points in the victory.
"Chris is guy with just a terrific motor," Loos said. "He plays hard—is competitive. He is a face-up guy who can shoot the basketball and runs the floor well.
"He can score in a number of different ways. He can shoot the basketball from the perimeter but he is a guy who is going to get an offensive rebound. He bounces it and handles it pretty good; he can get to the rim. He is pretty well-rounded kid who has a number of ways to score."
He was named Sporting Times Boys Player of the Year and Kentucky Association of Basketball Coaches (KABC) Region 4 Player of the Year. He played for the west team in the KABC All-Star Game, scoring 18 points.
He also selected to play in Kentucky/Ohio All-Star Game earlier this month before earning the Kentucky/Indiana All-Star invitation Thursday. Assistant coach Bubba Wells, who grew up in nearby Russellville, KY, played a key role in Porter-Bunton's recruitment.
"The thing that stood out about him is his competitiveness," Loos said. "He is an athletic skilled kid who is a really good competitor—he is a young man who was being heavily recruited by a lot of people to play football."
The guys recruiting class now sits at four. In the fall APSU signed St. Mary's High School 6-3 guard Josh Robinson, the leading scorer (35.8 ppg) in the St. Louis Metro Area. The Govs are expected to sign at least one more during the spring period.