Written by Alan Buis
NASA's Jet Propulsion Laboratory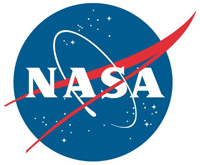 Pasadena, CA – NASA's Orbiting Carbon Observatory-2 (OCO-2) mission is scheduled to launch from Vandenberg Air Force Base in central California tomorrow, July 1st, at 2:56am PDT (6:56am CDT).
OCO-2 — the first dedicated NASA mission to monitor atmospheric carbon dioxide on global scales — has only a 30-second launch window each day. The launch window is short because the spacecraft needs to be precisely aligned within a series of Earth-observing satellites known as the "A-Train."
The United Launch Alliance Delta II rocket carrying OCO-2 will lift off from Space Launch Complex 2 West at Vandenberg. Three solid rocket motors are ignited just prior to liftoff to boost the rocket, and are jettisoned about 100 seconds later.
The main engine will cut off, a phase known as MECO for Main Engine Cut-Off, a bit more than 4 minutes into the flight. Eight seconds later, the rocket's first and second stages will separate.
During the second stage burn, the payload fairing, or launch vehicle nose cone, will separate into two halves, like a clamshell, falling away at approximately 5 minutes after liftoff. The second engine cuts out (SECO-1) about five minutes later.
The observatory and second stage will then coast in an intermediate orbit for about 40 minutes. The second stage engine will fire a second time (SECO-2) about 51 minutes after launch, placing the observatory into the desired orbit.
Separation of the rocket and observatory will occur a little more than 56 minutes after liftoff and will be monitored by engineers using tracking data and a forward-facing video camera mounted on the Delta II second stage.
The remaining second stage of the rocket will perform further maneuvers to place it in a final parking orbit, and to avoid colliding with the OCO-2 spacecraft.
Three minutes after separation, the spacecraft will begin to deploy its twin solar arrays, and at about the same time, ground controllers expect to establish two-way communication with a ground station via NASA's Tracking and Data Relay Satellite System.
Six to seven weeks after launch, OCO-2 will be maneuvered into its final, operation orbit in the A-Train constellation, 438 miles (705 kilometers) above Earth.
The first science observations of carbon dioxide levels on our planet are slated to begin about 45 days after launch.
This Web page will be updated as various milestones occur on launch day.
For more information about the Orbiting Carbon Observatory-2, visit these sites:
Follow OCO-2 on Twitter at: https://twitter.com/IamOCO2
OCO-2 is the second of five NASA Earth science missions to be launched this year. NASA monitors Earth's vital signs from land, air and space with a fleet of satellites and ambitious airborne and ground-based observation campaigns.
NASA develops new ways to observe and study Earth's interconnected natural systems with long-term data records and computer analysis tools to better see how our planet is changing. The agency shares this unique knowledge with the global community and works with institutions in the United States and around the world that contribute to understanding and protecting our home planet.
For more information about NASA's Earth science activities in 2014, visit: http://www.nasa.gov/earthrightnow