Clarksville, TN – Mrs. Tennessee Petite America 2014, Crystal Nyhus, hosted at collection drive for Sanctuary, Inc. on Saturday, August 9th, 2014 at Tilted Kilt Pub & Eatery in Clarksville.
Sanctuary, Inc. is a nonprofit agency committed to the provision of preventative and restorative services to victims of sexual assault and domestic violence.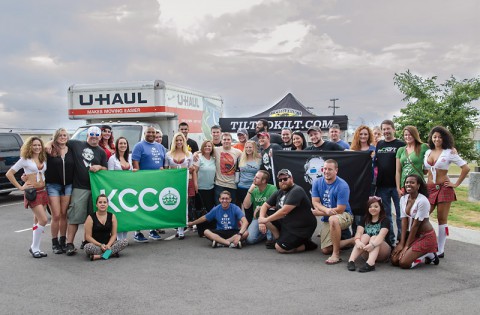 The Clarksville Chive, with the support of the Tilted Kilt, assisted Mrs. Nyhus with collection and transportation of household items, toiletries, clothing, toys, books, etc. for the women and children needing their services.
"I am simply thrilled with the overwhelming response from our community for this worthwhile cause." Nyhus said. "Due to their generosity, a 17 foot UHaul truck was completely filled with donated items which will help countless women and their children as they start a new life free from domestic violence. Thank you, Clarksville!"
For more information on Sanctuary, Inc., please visit www.sanctuaryinc.net