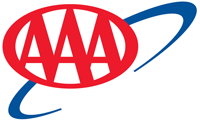 Tampa, FL – Gas prices continued to slide last week. Motorists are finding gasoline at or below $3.20 in metro markets like Columbus, Chattanooga, Memphis, Orlando and Tampa.
"Motorists are reaping the benefits of booming domestic oil production which has provided the cheapest gas prices for August in years," said Mark Jenkins, spokesman, AAA – The Auto Club Group. "The price of oil declined slightly last week, so gas prices could slip even more this week."
Tensions between Russia and Ukraine, and the situation in Libya also remain front of mind for many, although none of these occurrences have resulted in a disruption to oil supply.
Ultimately, despite these geopolitical headlines and because of increased domestic production, oil prices continue to trade near multi-month lows.
The price of West Texas Intermediate (WTI) settled at $97.35 per barrel at the close of formal trading Friday, which is 30 cents lower than the week before.
Current and Past Price Averages
Regular Unleaded Gasoline
| | Sunday | Saturday | Week Ago | Month Ago | Year Ago |
| --- | --- | --- | --- | --- | --- |
| National | $3.457 | $3.462 | $3.478 | $3.590 | $3.542 |
| Florida | $3.354 | $3.360 | $3.373 | $3.531 | $3.506 |
| Georgia | $3.347 | $3.352 | $3.356 | $3.497 | $3.438 |
| Tennessee | $3.222 | $3.225 | $3.240 | $3.378 | $3.316 |