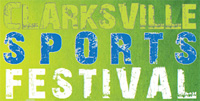 Clarksville, TN – Clarksville Parks and Recreation hosted the fourth-annual Clarksville Sports Festival on Saturday, August 16th, at the Wilma Rudolph Event Center at Liberty Park.
Clarksville Sports Festival is a celebration of sports and athletics in Clarksville and the surrounding area and features not only sports demonstrations and interactive areas, but also an exposition area where a wide variety of Clarksville and Montgomery County's athletic and outdoor clubs, businesses and organizations came together in one location.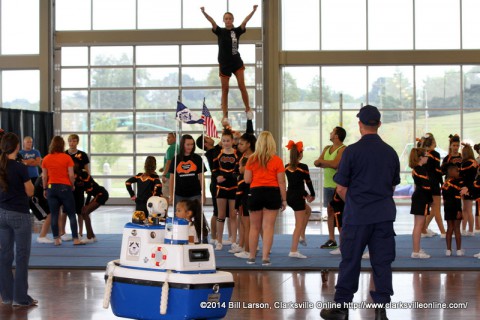 "The goal of the sports Festival is to showcase the different sports that the Clarksville community have to offer," said Tina Boysha, Athletic Superintendent at Clarksville Department Parks and Recreation.
She continued, "We have parkour out here, it is considered one of the extreme sports but a lot of people in Clarksville don't know that it's available here. Rugby, Lacrosse, may not be your typical sports; but they are up-and-coming and Clarksville. We have badminton and pickle ball leagues, a lot of people may not know that the Clarksville Department of Parks and Recreation has pickle ball lines painted on our tennis courts to accommodate the legs out there."
She concluded, "We hope that people will come away with a better understanding of what Clarksville has to offer, and maybe try out a new sport. We hope that after they learn all of the activities available out there that they get themselves and their kids involved and live a more active lifestyle."
The festival featured 30 vendors providing information on a variety of sports, athletic and outdoor activities for the entire family. Attendees could rotate through over 20 sports demonstrations of their choosing to get hands on experience in learning a new sport like Parkour, Rugby, Crossfit, Archery, Scuba, Pickleball, Lacrosse, MMA and many more!
The event was sponsored by Academy Sports + Outdoors, The Leaf-Chronicle, and Clarksville Family Magazine.
Photo Gallery