Gateway Chamber Orchestra Single Tickets Available Now


Clarksville, TN – The Gateway Chamber Orchestra has built its reputation for delivering adventurous programming and world-class performances performed in intimate venues. With exceptional musicality and bold selections created to engage audiences, the GCO showcases the best of traditional and contemporary classical music.
"We are so fortunate to have Charles Neidich join us for this great masterpiece by Mozart. He is one of the world's foremost authorities on this beautiful piece, and Mozart is one of our specialties," states Music Director Gregory Wolynec.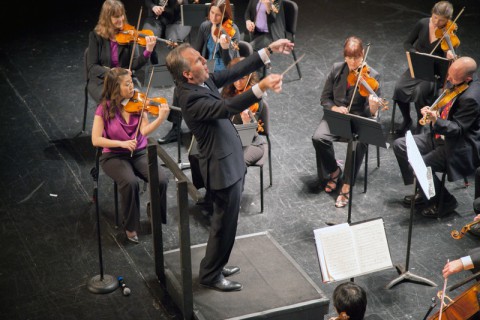 "I couldn't be more excited, period! Our inviting atmosphere combined with family-friendly pricing continues to boost the popularity of this tight-knit and versatile ensemble."
The GCO opens Season V: Voyage in Versatility Sunday, September 14th, presenting Classical Elegance with world-renowned clarinetist Charles Neidich who joins the musicians for one of Mozart's greatest masterpieces. The concert includes John Corigliano's lush and imaginative Voyage for string orchestra and the charming 3rd symphony of French Romantic composer Louise Farrenc.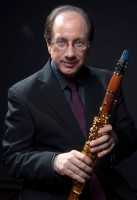 Classical Elegance with Charles Neidich
Sunday, September 14th, 2014 at 3:00pm
Clarksville, TN, APSU Mabry Hall
John Corigliano – Voyage
Wolfgang Amadeus Mozart – Concerto for Clarinet in A, K. 622
Louise Farrenc – Symphony No. 3 in G minor, Op. 36
Tickets
Single tickets for individual concerts
The Gateway Chamber Orchestra single tickets for all 2014-15 concerts are on-sale now. Tickets can be purchased by phone at 931.444.6240 or online at GatewayChamberOrchestra.com/events.
Adult: $15.00 ?and up
Active Military/Student: $10.00
Family: $40.00 and up
Subscriptions
Season subscriptions include four (4) Masterworks concerts:
Adult: $50.00 and up
Active Military/Student: $30.00 and up
Family*: $130.00 and up
*Family includes 2 adults + unlimited children.
Family and Military Family tickets must be purchased at the box office: call? 931.444.6240.
About the Gateway Chamber Orchestra


The Gateway Chamber Orchestra, conducted by Gregory Wolynec, was formed in 2008 and is recognized as one of the leading new American ensembles. Comprised of professional musicians from Middle Tennessee and beyond, the GCO specializes in presenting traditional masterworks, overlooked treasures, and contemporary American compositions.
The GCO's recordings have received critical acclaim in publications such as the American Record Guide and Fanfare Magazine. Engaging 5,000 Middle Tennessee students annually with classical music through free performances, innovative educational outreach, and interactive Children's Concerts, the GCO is committed to building new audiences for tomorrow. Visit their web site to learn more.