Topic: Wolfgang Amadeus Mozart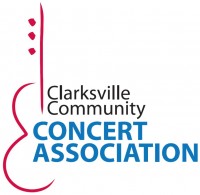 Clarksville, TN – In the opening act of their 2014-2015 season, the Clarksville Community Concert Association presented the world famous Parker Quartet along with Guest Clarinetist Charles Neidich in a concert held in  the George and Sharon Mabry Concert Hall at the Music and Mass Communication Building on Austin Peay State University.
The Parker Quartet features Daniel Chong and Ying Xue on Violin. Jessica Bodner on the Viola, Kee-Hyun Kim on the Cello; and they were joined in the second half by Charles Neidich on the Bassett clarinet.
«Read the rest of this article»
Gateway Chamber Orchestra Single Tickets Available Now


Clarksville, TN – The Gateway Chamber Orchestra has built its reputation for delivering adventurous programming and world-class performances performed in intimate venues. With exceptional musicality and bold selections created to engage audiences, the GCO showcases the best of traditional and contemporary classical music.
"We are so fortunate to have Charles Neidich join us for this great masterpiece by Mozart. He is one of the world's foremost authorities on this beautiful piece, and Mozart is one of our specialties," states Music Director Gregory Wolynec.
«Read the rest of this article»

Clarksville, TN – There's a famous scene in the 1984 Oscar-winning film "Amadeus" where the Italian composer Antonio Salieri looks over sheet music for Wolfgang Amadeus Mozart's "Gran Partita" serenade.
Salieri's face contorts into a mixture of agony and ecstasy as he images the sounds of that serenade's "Adagio."
«Read the rest of this article»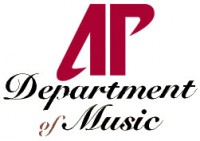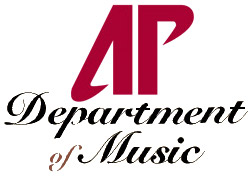 Clarksville, TN – "If I have to describe in one word what's going to be going on with this concert," Dr. David Steinquest said, leaning forward and rubbing his hands, "it would be 'magic.'"
He lifted his eyebrows as he spoke, as if the word itself contained supernatural properties. It's the type of showmanship one comes to expect from the Austin Peay State University professor of music, especially at this time of year.
Every October for the last 26 years, Steinquest has hosted the APSU Percussion Ensemble's Halloween Concert – an enormously popular performance that blends music with the mayhem of the season. This year's concert will consist of two performances at 6:00pm and 8:00pm on October 28th in the APSU Music/Mass Communication Concert Hall.
«Read the rest of this article»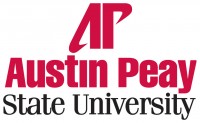 Clarksville, TN – In the mid-18th century, Carl Philipp Emanuel Bach, like all good rebellious children, decided to break away from the style and tradition of his father – composer Johann Sebastian Bach. Some might argue that it was a foolish move, considering that C.P.E. Bach has always lingered under the long shadow cast by his legendary father.
But others, including the likes of Wolfgang Amadeus Mozart and Joseph Haydn, saw the son as the true innovator who brought something new to the musical world. Mozart even famously said that the younger Bach "is the father, we are the children."
«Read the rest of this article»