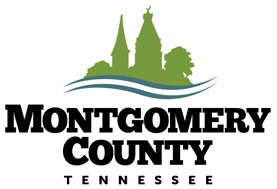 Montgomery County, TN – The Montgomery County Clerk's Office will be temporarily relocated within Veterans Plaza while their office undergoes renovation.
Today Friday, September 12th, 2014, the County Clerk's Office, including the drive through, will be closed to the public to facilitate the move.
The office will reopen to the public on Monday, September 15th at its temporary location of 350 Pageant Lane, Suite 406. This is the site of the former Career Center office and only two doors down from the current location.
The County Clerk's Office will continue to operate in its temporary location for approximately six months. During this construction period, the drive through will remain open for vehicle registration renewals only.
We encourage our patrons to utilize our website at www.mcgtn.org/clerk for online services on vehicle registration, forms and general information when possible.
For those customers that need services within the office, we encourage them to avoid the increased customer volume which occurs at the end of every month.
Montgomery County Clerk Kellie Jackson states, "We apologize for the inconvenience and request your patience during this renovation process. These renovations will allow for future growth and provide an additional public entrance located in the back of the building. When we reopen on Monday, September 15, our standard hours of operation and services will resume."
She continues, "We plan to return to our newly renovated office in the spring."
The County Clerk's Office hours are Monday through Friday from 8:00am to 4:30pm, excluding holidays. You may also obtain information by visiting the website at www.mcgtn.org/clerk or by calling 931.648.5711.