Tennessee Department of Mental Health and Substance Abuse Services and Tennessee Department of Veterans affairs join forces to prevent Veteran Suicides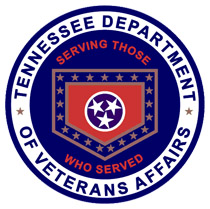 Nashville, TN – Tennessee Department of Mental Health and Substance Abuse Services Commissioner Douglas Varney and Tennessee Department Veterans Affairs Commissioner Many-Bears Grinder today announced the number of suicides by Veterans increased from 197 in 2012 to 214 in 2013.
September is National Suicide Prevention Month which is an initiative to raise awareness about the tragic trend and the resources available to offer support.
"Sadly, our brave men and women who once served in uniform may struggle with thoughts of suicide and thoughts of giving up," Varney said. "They must always know they are never alone."
"The wounds of war are not always visible, but can at times manifest under the surface for some Veterans who may not realize how quickly depression can become a critical situation," Grinder said. "One suicide is too many and we are committed to increasing awareness about available resources and identifying gaps to better serve struggling Veterans."
Since 1990, more than 4,200 Veterans have committed suicide in Tennessee, making up 21 percent of all suicide deaths in the state. The counties with the highest rate in 2013 include Shelby County with 25, Davidson County with 19 and Knox County with 15.
Marine Veterans Stephen Cochran served in Afghanistan and Daniel Dean served in Iraq. Both  are currently partnering with the TDMHSAS and TDVA to improve suicide prevention. Both Cochran and Dean are country music artists. Dean starred in Cochran's music video which highlights the reality of Post-Traumatic Stress called "Pieces".
"Unfortunately, there is no easy solution to identify and support every Veteran who is facing thoughts of suicide, but the first step needs to be removing the negative stigma of reaching out for help," Cochran said. "I want to encourage Veterans to get the help they need and to be relentless in getting that support. Do not give up because the next chapter of your life is worth sticking around for."
"Many of us saw and experienced unimaginable loss," Dean said. "We have lost more of our fellow Veterans after we returned home, than we did while serving in combat. It has to stop and we won't quit searching for solutions. We urge others to share this message of hope and support so we can reach all those who may be hurting right now."
The Tennessee Department of Mental Health and Substance Abuse Services offers a crisis hotline that offers support 24 hours a day, 7 days a week 1.855.CRISIS.1.
The United States Department of Veterans Affairs offers a crisis line that also offers support 24 hours a day, 7 days a week at 1.800.273.8255, VeteransCrisisLine.net/Chat or send a text to 838255.
Other online resources from the United States Department of Veterans Affairs are offered at www.MakeTheConnection.net and SuicidePreventionLifeline.org