Clarksville, TN – Today, Saturday, October 11th, 2014 at 3:30pm, the Clarksville Police Department responded to a robbery at the Kmart on Wilma Rudolph Boulevard.
It is unknown if the suspect had a weapon because he kept one hand in is pocket while handing the pharmacy clerk a threatening note demanding oxymorphone.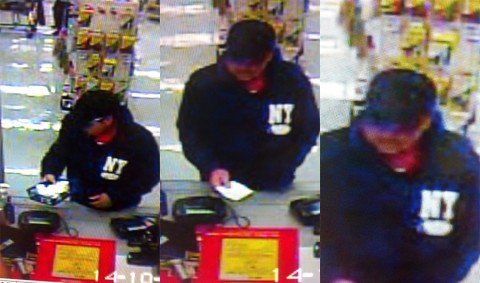 After he suspect took an undisclosed amount of oxymorphone, he fled in an unknown direction.
Kmart personnel was able to provide CPD Officers with photos of the suspect.
The suspect is a white male with a dark ball cap, navy blue NY hoody, red shirt under hoody, and possibly with a goatee.
If anyone has any information related to this robbery or can identify the individual in the photos, please call 911 or the Crime Stoppers TIPS Hotline at 931.645.TIPS (8477).