Austin Peay Sports Information

Clarksville, TN – Austin Peay State University women's golf team sits in fourth place after Day 1 of the F&M Bank APSU Intercollegiate, being played on the 5,974-yard Clarksville Country Club layout.
The Lady Govs shot an opening-round 311 and will have some catching up to do against a trio of Ohio Valley Conference foes.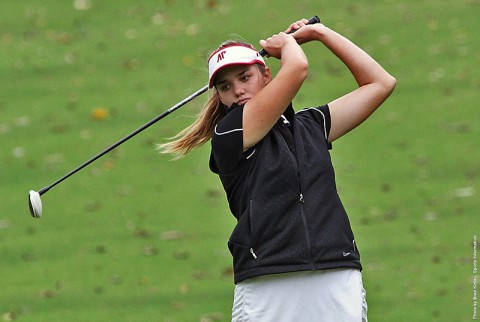 Belmont and Murray State, whom the Lady Govs were teamed with Monday, are tied for first at 301 while Tennessee Tech is in second one shot back at 302.
The good news for the Lady Govs is sophomore Amber Bosworth played her fall's best round, shooting a 73. She is tied for second heading into the final day. Fellow sophomore Morgan Kauffman, despite some early struggles, finished with a 79. A third youngster, freshman AnnaMichelle Moore fired an 81.
"I am very pleased with the way with Amber and Morgan Kauffman played today," APSU coach Sara Robson said. "We didn't get their cards until late and to see that 73 from Amber was very exciting. All her hard work in the offseason is starting to pay off.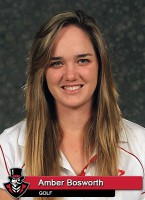 "Kauffman just battled hard today. She struggled early on but kept it together and finished strong."
The bad news is the Lady Govs received a 6-over 78 from Jessica Cathey, who was tied for 18th after Day 1. In addition, senior Meghan Mueller struggled to an 86.
"Jessica is allowed a mistake, a rough day and her teammates were there to pick her up," Robson said. "That is what team golf is all about. Meghan (Mueller, 86) also had a rough day but yet we are excited to be where are with a chance to play really well tomorrow."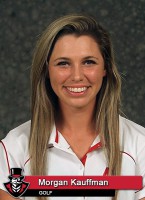 A good news/bad news also existed for the Lady Govs. Sophomore Kelsey Schutt shot an opening-round 77 and is tied for 13th while freshman Anna Pope, playing in her first college tournament, shot an 80 to tie for 27th. Unfortunately, they were playing as individuals as were sophomore Morgan Gardner and freshman Sara Beth Struble (80).
"Kelsey easily could have been in the lineup this week," Robson said. "She really has been playing well, but she just had a couple of hiccups in qualifying here and there. I was really excited to see her playing well with that 77 today. She said it was a struggle. It is good to see her battle and get it in the hole.
"And our freshmen…Anna Pope shoots 80. I was proud of her for shooting that in her first college tournament and Struble hung in there on the greens. She has not been putting well of late. She did a lot better with that today.
"Seeing those girls get out there and get close (to earning a spot), will make us better—they will make the rest of the girls work hard to get in the lineup."
Robson knows her team has a lot of work to do to challenge for the tourney title. But she knows there is a method to achieve that goal.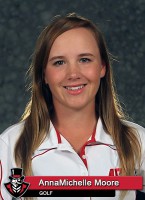 "We have to hit some more greens," Robson said. "We have to make it a little easier on ourselves. The girls who played well today did a good job of getting up and down. Jessica had a couple of tough holes and Meghan had some shots she needed to get up and down and she didn't. We just simply have to make it a little bit easier on ourselves."
Tennessee Tech's Whitney Robertson is in first with a 72 while teammate Madalyn Everts is tied with Bosworth and Murray State's Moa Folke for second after shooting a 73.
Photo Gallery
Video – Sara Robson